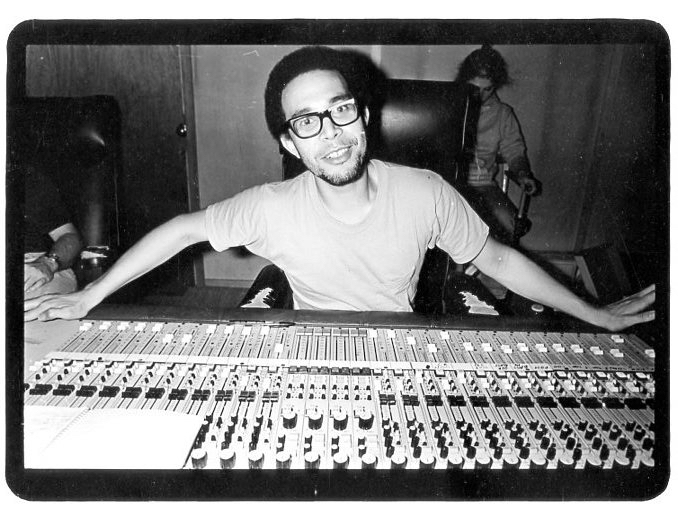 Glen "SPOT" Lockett, the in-house producer and engineer for long running punk label SST Records, has died. The news was confirmed by former SST co-owner Joe Carducci, who posted a tribute to SPOT on his Facebook page. Carducci wrote that SPOT passed away earlier Saturday morning at a healthcare facility in Sheboygan, Wisconsin. He had been on oxygen in late 2021 after his fibrosis impaired his lung function "and was hoping for a lung transplant, but a stroke about three months ago put him in the hospital." SPOT was 72.
Born Glen Lockett in Los Angeles in 1951, SPOT learned to play the guitar at age 12 and listened to a variety of genres — whatever was available on AM radio. At one point, he tried out for Captain Beefheart. Later, after helping build a recording studio, SPOT learned how to produce and engineer.
SPOT met Greg Ginn, the future co-founder of SST Records and Black Flag, while waiting tables at a vegan restaurant, and the two began jamming together. At one point, SPOT was the bassist for Ginn's band Panic, which eventually became Black Flag.
SPOT eventually sat behind the board for Black Flag's 1980 EP Jealous Again. His resume would eventually come to include Black Flag's Damaged (1981) and My War (1984), Minutemen's The Punch Line EP (1981), What Makes A Man Start Fires? (1983), and the Buzz Or Howl Under The Influence Of Heat EP (1983). SPOT also worked on Descendents' 1982 studio debut, Milo Goes To College, Hüsker Dü's Everything Falls Apart and Metal Circus (both 1983), plus 1984's Zen Arcade, Misfits' Earth A.D. / Wolfs Blood (1983), Saint Vitus' self-titled debut (1984), Meat Puppets' self-titled debut (1984) and Up On The Sun (1985).
In 1986, SPOT left SST and moved to Austin, Texas. In addition to his groundbreaking production work, SPOT was also a photographer and freelance writer; he published a book of his work titled Sounds of Two Eyes Opening in 2014. In 2018, Pacific Coast Gallery in Hermosa Beach did a show of his work.
"SPOT was a musician and writer and photographer who spelled his name in all caps with a dot in the middle of the O," Carducci wrote in tribute. "His principal sideline was as a record producer-engineer and an architect of the natural approach to recording a band in the punk era. He started in Hermosa Beach playing and recording jazz and he took the primacy of live jazz playing into recording bands against prevailing attempts to soften or industrialize a back-to-basics arts movement in sound. When approaching the mixing board SPOT would assume an Elvis-like stance and then gesturing toward all the knobs he would say in a Louis Armstrong-like voice, 'This is going to be gelatinous!'"