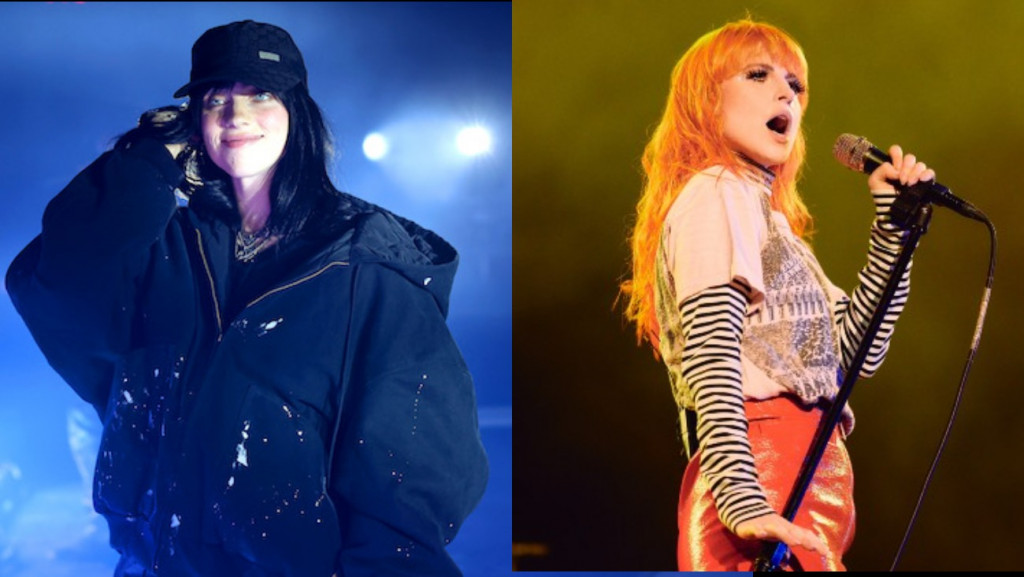 Fans at Los Angeles' Kia Forum witnessed a confluence of epic pop proportions on Wednesday night (July 19), as Paramore ended their first of back-to-back headlining tour stops by welcoming Billie Eilish and Muna to perform during their three-song encore.
It began with Eilish assisting with "All I Wanted" and ended with Muna dancing around during "This Is Why."
Eilish acknowledged the moment with an Instagram carousel, including a video that shows Hayley Williams introducing Eilish to predictably high-decibel roars. "UGHHDKSLDJSKFJKSKFUDJSKKFKDKDK dream come truEEEEEE @paramore waaahhhhhhhhhhhhhhhhhh [two crying emojis] i love you so much hayley holy shit. wish i could tell tiny me :'))))," Eilish wrote.
Paramore will open for the European and UK leg of Taylor Swift's The Eras Tour next summer — a job Muna held for Swift across nine North American shows between March 31 and July 15.
Meanwhile, Eilish is fresh off making everyone (including Margot Robbie) cry with her Barbie movie soundtrack single, "What Was I Made For?" Eilish previously welcomed Paramore's Williams to join her headlining Coachella 2022 set to sing "Misery Business" and "Happier Than Ever" together.
Paramore will hit the Kia Forum stage again on Thursday night, July 20, before wrapping this run in San Francisco, California (July 22), Seattle, Washington (July 24), Portland, Oregon (July 25), Salt Lake City, Utah (July 27), Tulsa, Oklahoma (July 29), St. Louis, Missouri (July 30), Milwaukee, Wisconsin (August 1), and St. Paul, Minnesota (August 2).
Paramore is a Warner Music artist. Uproxx is an independent subsidiary of Warner Music Group.