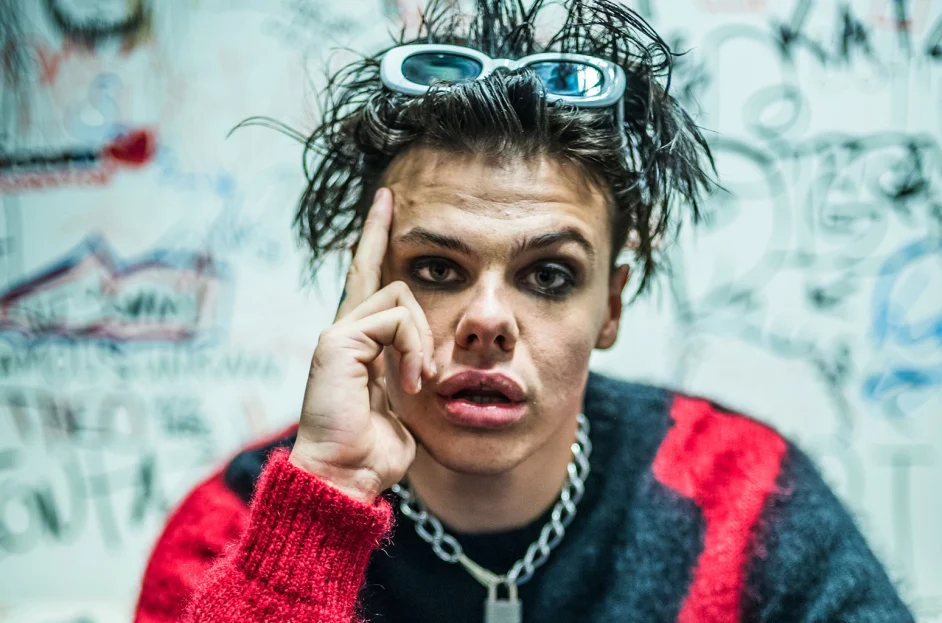 YUNGBLUD released his self-titled rock album on September 2, 2022 via Locomotion / Geffen. The follow up to 2020's Weird! earned the alt-pop-punk musician his second UK No.1 LP, topping the charts of six different countries.
Appreciated for his courage and boldness, YUNGBLUD is known for his willingness to experiment with multiple genres. The first album 21st Century Liability was a mix of indie and ska, while the second was pure alt-pop and included collaborations with Machine Gun Kelly and Travis Barker. NME gave a four-star review to this third one, highlighting the English rockstar's confidence and kindness.
Dominic Richard Harrison confessed in an interview that YUNGBLUD is about reclaiming his name and humanizing the caricature. But instead of lashing out anger and skepticism, he's chosen a more loving approach, revealing a more sincere and vulnerable face. He further explains that the record "was an exercise for me at finding friends and people like me, I literally looked into an iPhone and went, 'Hello is there anyone out there like me?'"
The NME award-winning artist adds a lot of himself to the album by sharing some personal details. "Tissues" for example, is a gothic love song inspired by The Cure's "Close To Me," while "Don't Go" unveils the hopeless romantic side, singing about the post breakup heartache. "Sweet Heroine" is a mix of poetic lyrics and electro beats that focuses on overcoming trauma and fear. YUNGBLUD's sound has truly evolved for the better, especially in this self-titled album, where he showcases maturity and finesse.
Playing the guitar since he was 2 years old, the genre-bending star has always revolutionized the industry with his music, mannerism, and style. Harrison once revealed that he left art school because, "It was kind of a place where they would tell me what to do and how to express myself, and I didn't agree with that." YUNGBLUD is currently on his world tour performing the biggest shows of his career. The next two stops are in the USA and Canada.
YUNGBLUD is on: Facebook – Instagram – Twitter – YouTube – Spotify
Shop the latest merch here.
Listen to the full album on Spotify: