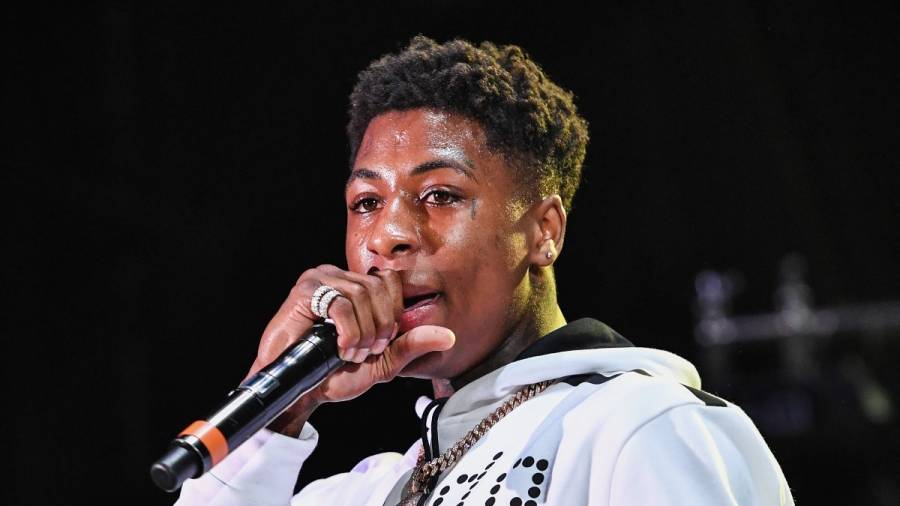 YoungBoy Never Broke Again has become the latest artist to voice his concerns over the lack of ownership of his own music and subsequent issues with his record label.
On Wednesday (July 8), the Baton Rouge rapper vented his frustrations on his Instagram Story, accusing his label of refusing his request to acquire his masters.
"I said they can have the next 4 albums free all I want is my masters in still got told no," YoungBoy wrote. "Dirty game."
YoungBoy signed to Atlantic Records in late 2017, and has put out two studio albums with the label since then. His most recent effort was April's 38 Baby 2, which debuted at No. 1 on the Billboard 200 with 67,000 total album equivalent units.
Owning masters has been a point of contention in the music industry long before YoungBoy began rapping. Nas once told a story of Prince turning down a collaboration because he didn't like the fact the Queens rapper didn't own his masters.
"I said, 'Yo, look man, let's do this. Let's do this song,'" Nas explained in a 2019 Drink Champs interview. "And he was like, 'Do you own your masters?' But he blew my shit, because I was like, 'I don't. And I'm far from it, 'cause I owe this label like four, five albums.' … He dropped a jewel, he kind of helped me see the future and he was like, 'When you own your masters, give me a ring.'"
Russ recently preached the importance of ownership of your music as well, sharing a screenshot showing how much he made while owning all the rights versus when he didn't.
"My come up. OWNERSHIP," he wrote. "Ups and downs is all part of the journey. STICK WITH IT. The big dip in fall of 2016 is when I partnered and moved my main earners over to Columbia cuz I wanted them on my debut album."
Revisit 38 Baby 2 below.