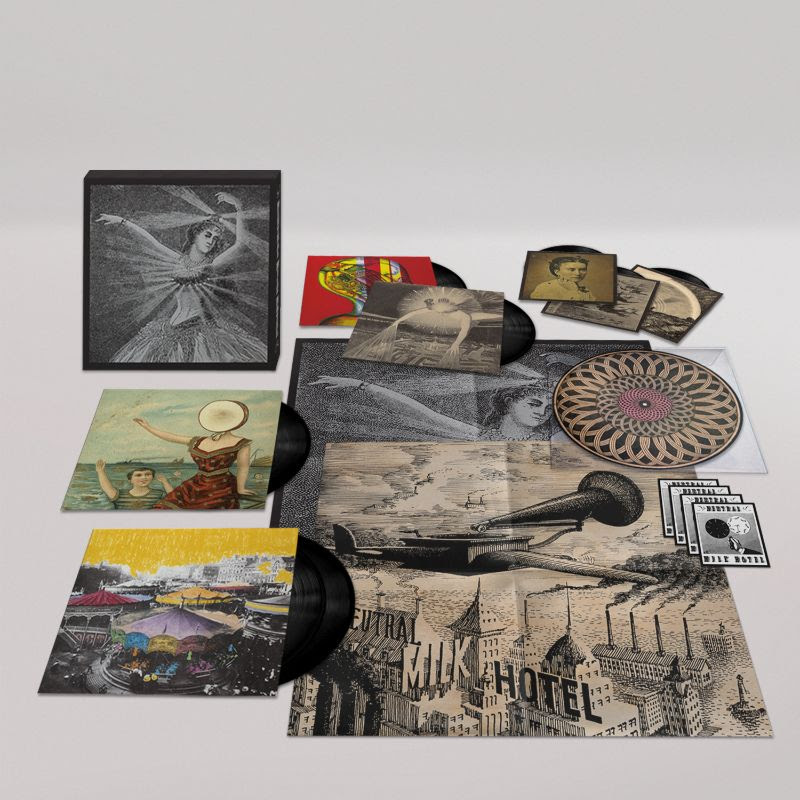 Stereogum is giving away a copy of The Collected Works Of Neutral Milk Hotel.
The box set — first released by Jeff Mangum in an extremely limited edition back in 2011 — includes an expanded edition of 1996's On Avery Island, the band's magnum opus In The Aeroplane Over The Sea, an exclusive 12″ picture disc of Live At Jittery Joe's, a previously unreleased live recording of "Little Birds," the "Holland, 1945" / "Enginge" 7-inch on black vinyl with brand new art, and even more beyond that.
The Collected Works Of Neutral Milk Hotel is out today via Merge Records, but one lucky Stereogum reader will get the box set for free. To be eligible to win, the email you enter with must be subscribed to our newsletter, the Stereogum Digest, at the time we select a winner. Winner must be located in the United States and will be chosen randomly. One entry per email. We'll contact you at that email if you win.
To enter, submit your email address in the form below (or here if for some reason the embed doesn't show up). Submissions close on March 3 at 12:00PM ET.
The Collected Works Of Neutral Milk Hotel is out now via Merge Records.