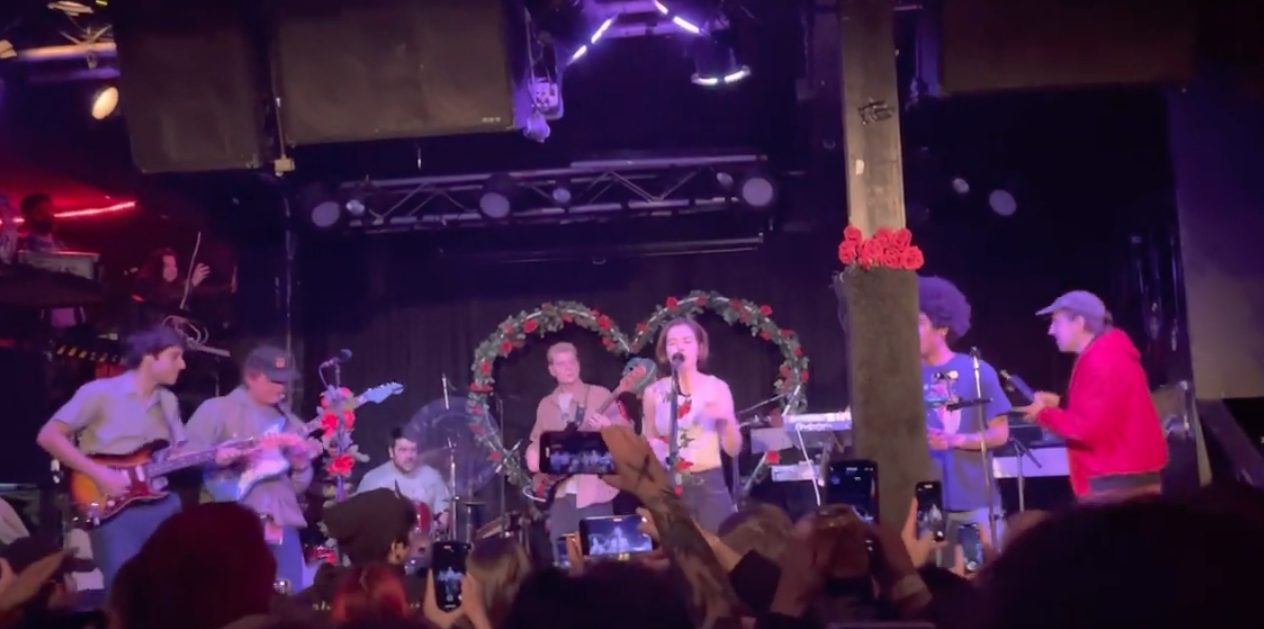 Last year Snail Mail and Mac DeMarco teamed up on a loosie called "A Cuckhold's Refrain" under the name Peppermint Patty. Monday, on the fourth night of Lindsey Jordan's Valentine Fest at Baltimore's Ottobar — which already yielded an Avril Lavigne cover with Soccer Mommy over the weekend — DeMarco showed up during Snail Mail's encore to perform the collab, which may actually be called "Peppermint Patty (A Cuckhold's Refrain)" if setlist.fm is to be believed.
DeMarco stuck around for an absolutely charming run through the Talking Heads classic "This Must Be The Place (Naive Melody)" featuring a whole bunch of people onstage. Watch footage of both tunes below.
It's Valentine's Day, and Valentine Fest wraps up tonight. What else could be in store?