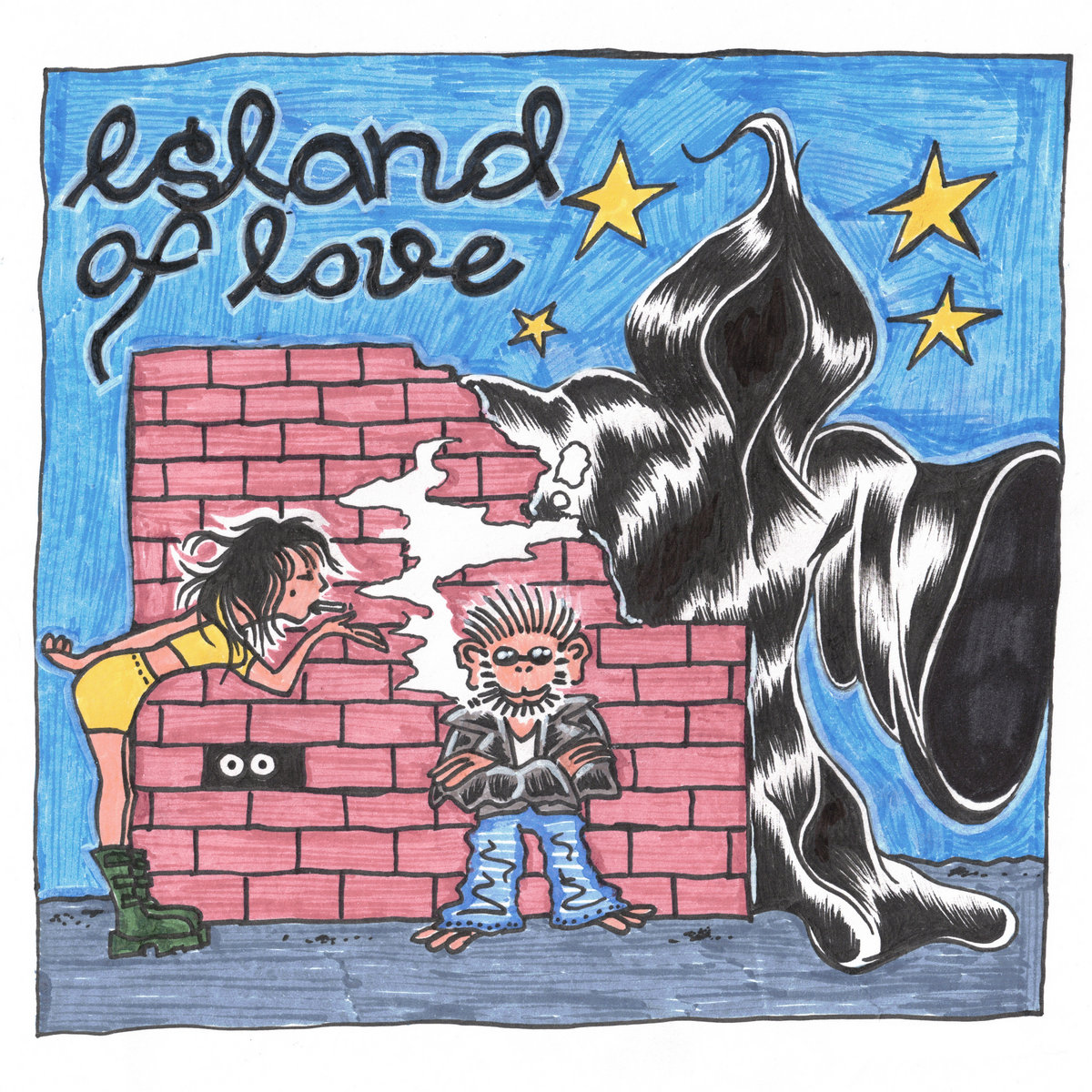 Island Of Love are the first band signed to Third Man Records London. As the story goes, the London rock trio was the first act besides Jack White himself to play Third Man's new London venue the Blue Basement, and the label signed them during the first cigarette break after their set. A self-titled album is coming in May, and today they've shared a pair of tracks from it.
"Grow" and "Blues 2000" appear consecutively on the album, and they've been combined together into one music video. "Grow" segues from straight-up Dinosaur Jr. worship into a whoa-oh situation that sounds more Malkmus than Mascis. The short, sweet "Blues 2000" steers the sludge feast somewhere closer to the ever-popular grunge/shoegaze mishmash zone while continuing to shred like J. Is this stuff original? Absolutely not. But get a load of these wheels! No need to reinvent.
Listen below.
TRACKLIST:
01 "Big Whale"
02 "Fed Rock"
03 "Grow"
04 "Blues 2000"
05 "Sweet Loaf"
06 "I've Got The Secret"
07 "Losing Streak"
08 "Weekend At Clive's"
09 "Charles"
10 "Never Understand"
11 "It Was All OK Forever"
Island Of Love is out 5/12 on Third Man.