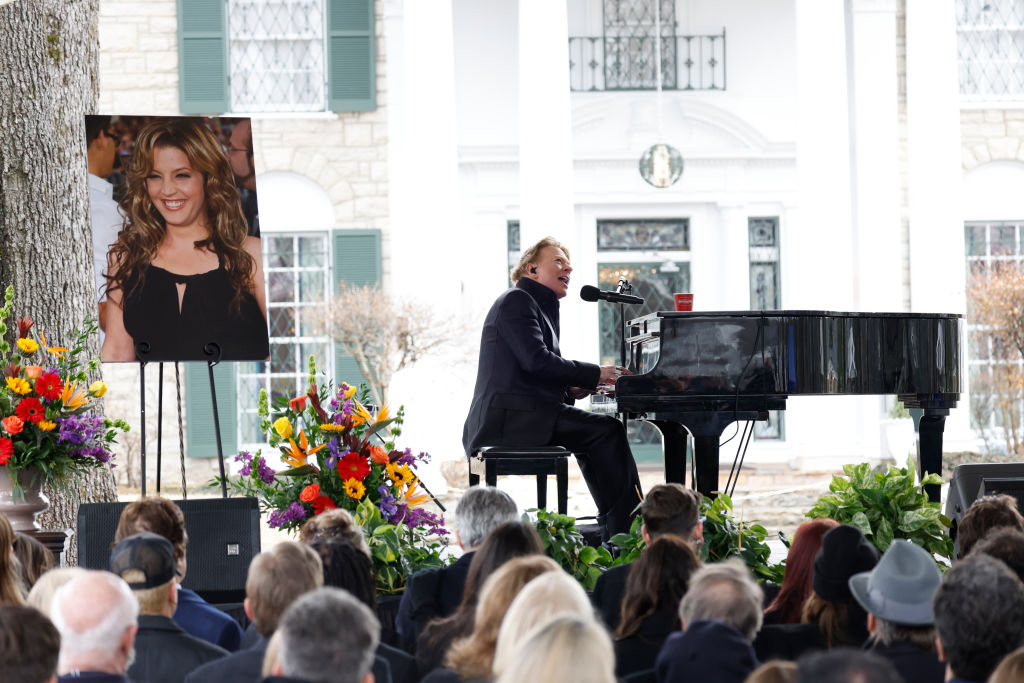 Lisa Marie Presley, musician and the only daughter of Elvis and Priscilla Presley, passed away earlier this month at age 54. She was honored at a memorial ceremony that took place on Sunday in Memphis, Tennessee. The event included performances by Axl Rose, Billy Corgan, and Alanis Morissette. Her mother Priscilla read a poem that was written by one of her granddaughters. Elvis director Baz Luhrmann was in attendance with his wife.
Axl Rose performed Guns N' Roses "November Rain" on a piano. "I never in a million years imagined being here, singing under these circumstances," he said during a speech. "I do know Lisa loved her family very much and was fiercely protective of her father and his legacy."
"There is heartbreak and then there is sorrow. This would be sorrow and on more levels than I can count," Corgan wrote in a social media tribute shortly after her death. Corgan performed Smashing Pumpkins' "To Shelia" at the ceremony.
Morissette performed her song "Rest," accompanied by a piano player.
Watch video from the ceremony below.
Corgan's performance can be seen at the 32-minute mark in the video below; Morissette's is at the 41-minute mark.