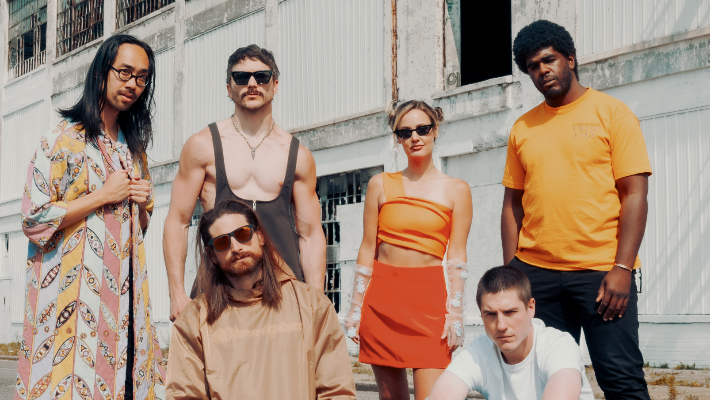 Hardcore punk's self-proclaimed world's greatest band, The Armed, is back with a new genre-bending single off their forthcoming album, Perfect Saviors. The group warmed fans' palates with their tracks "Sport Of Form" and "Everything's Glitter." With the release of their latest record, "Liar 2," The Armed's experimental sound and blunt storytelling, fans have a well-rounded understanding of what the project will entail.
The dance-heavy record is a blunt examination of the age-old saying ignorance is bliss. In "Liar 2," The Armed attempt to uncover what extreme lengths people are willing to travel to for a slice of happiness. The stanza, "Please talk so I don't just give up / Keep talking I don't give a f*ck / Lemme hear those lies / Snake, pray tell / Are we close to hell? / As I long for the light / I see the water splash / Oh my god / It's a reflection / Am I where I will die," paints the grim picture.
On the other hand, the official video starring the ever-so-elusive band member Dan Greene and Crystal Robinson takes a much more lively approach. The visual, which frontman Tony Wolski directed, is a chaotic clusterf*ck of moving parts so beautiful that you won't want to look away. Greene takes to the streets to dance his pain away as clueless pedestrians try to wrap their minds around what is happening. By the time Greene finds solace in what has happened, he's already had a friend join him in his impromptu choreography.
As the co-producer of the group's forthcoming album and one of the vocalists, Tony Wolski detailed the track's creative direction in a note, saying, "We tend to be drawn to juxtaposition and trying to make disparate things fit in new ways to discover some novel aesthetic resonance or emotional response. Some push and pull. This is a dancey, happy track about being in the deepest pits of despair and giving way to lies and delusion as your only means of survival. It is a chocolate cake full of broken glass—the sonics of the track itself, seemingly in denial of the lyrical content."
Watch the full video for "Liar 2" above.
Perfect Saviors is out on 8/25 via Sargent House. Find more information here.