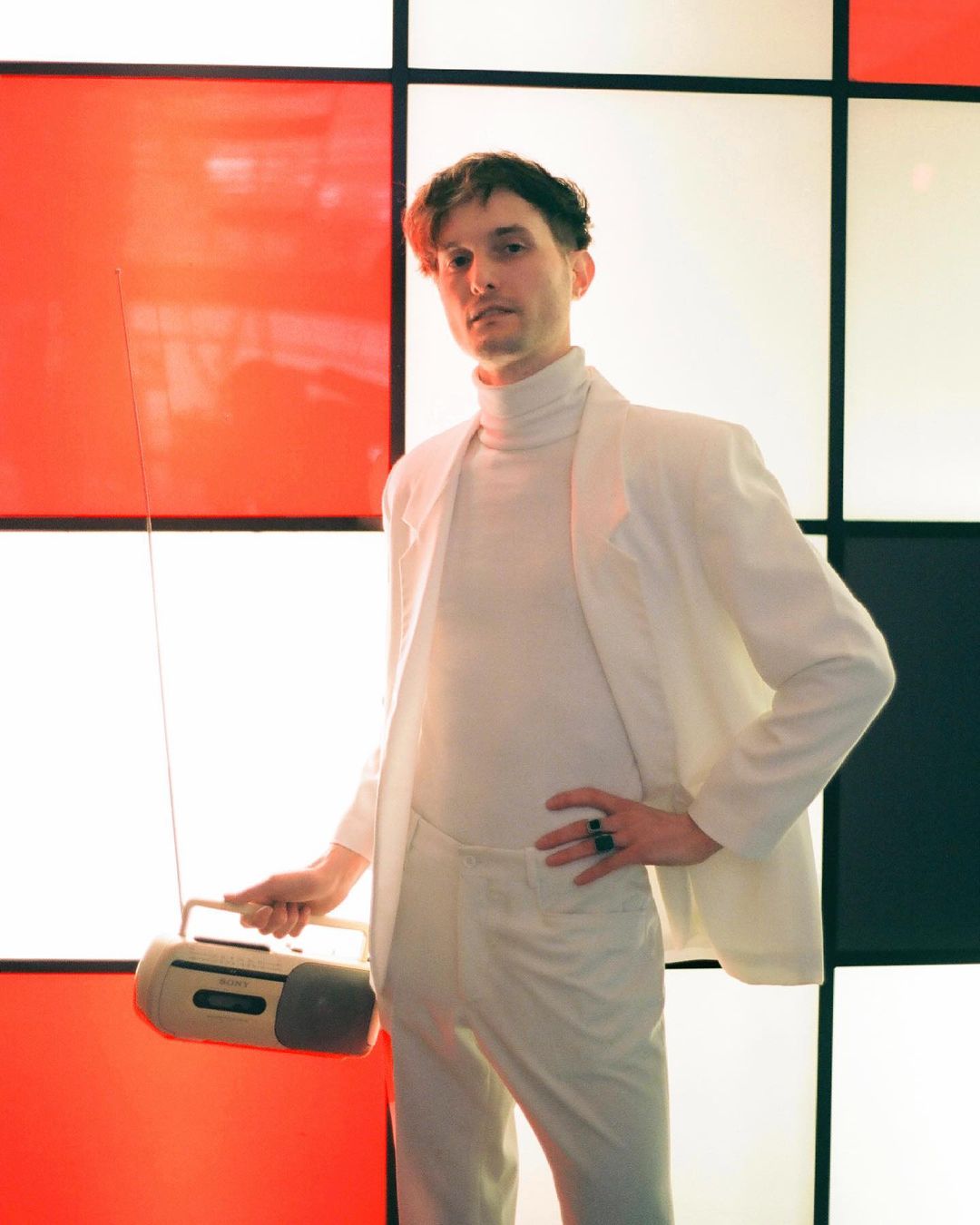 Montreal-based musician Radiant Baby, also known as Felix Mongeon, has been continuing indie pop's '80s revival full force, taking cues from new wave and synth-pop with an added dose of his own flamboyant style. After sharing his 2019 full-length debut, Restless, Mongeon is back this fall with his sophomore record, Pantomime. Mongeon also shares his latest single, "This Dream." The full-band setup brings "This Dream" to a higher level, matching Mongeon's standout vocal performance with jittery guitar lines and earworm synth melodies.
Radiant Baby's already energetic pace is set alight with the addition of the full band, adding new fervent passion to the track.
Connect with Radiant Baby on Instagram.