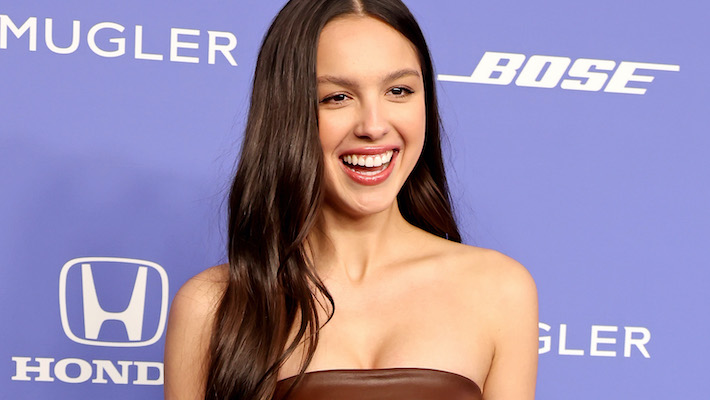 Olivia Rodrigo came for blood in the chorus of "Vampire," the lead single off her forthcoming Guts album, which debuted at No. 1 on the Billboard Hot 100 in July. "You made me look so naive," she sings. "The way you sold me for parts / As you sunk your teeth into me, oh / Bloodsucker, famef*cker / Bleeding me dry like a goddamn vampire."
On Wednesday, September 6, Rodrigo and Jeni's Splendid Ice Cream announced something sweeter for fans to sink their teeth into.
"OLIVIA RODRIGO CONE TAKEOVER [purple dot emoji, ice cream cone emoji]," reads the caption of a joint Instagram post between Jeni's and Rodrigo. "This weekend only! We're turning all Buttercrisp Waffle Cones & Bowls purple to celebrate @oliviarodrigo's new album GUTS (drops Friday, 9/8). Catch the purple cones 9/8-9/10 in all shops nationwide."
Rodrigo reposted to her Instagram Story, simply adding two silver heart emojis and one purple heart emoji.
Earlier this week, Jeni's dropped a purple Easter egg — or, more accurately, purple batter onto a waffle iron — that a "super-special, shop-only collab" was on the way.
As mentioned in the Instagram post, Rodrigo's highly anticipated sophomore album arrives this Friday, September 8 — two-plus years after her perennial chart-topping and Grammy-winning debut album Sour. Along with "Vampire," Rodrigo dropped "Bad Idea Right?" on August 11, sending fans on another hunt to uncover which ex she's singing about.