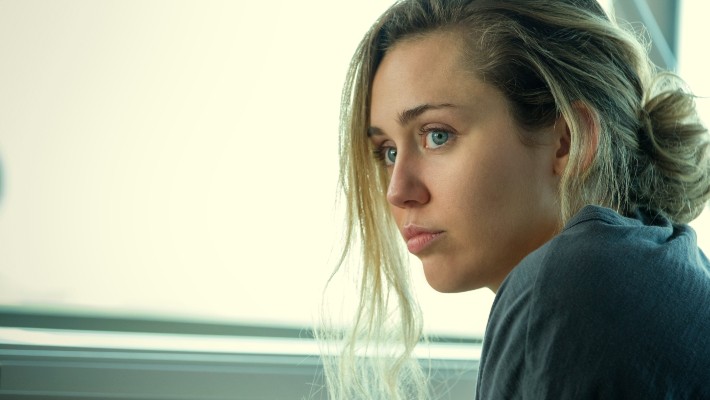 In a Season 5 episode of Black Mirror called "Rachel, Jack, And Ashley Too" (warning: spoilers ahead), a pop star named Ashley O (Miley Cyrus) is hospitalized after a drugging. While in a coma, her guardian and her team try to find a way to recreate her likeness to continue to profit from her work. Though the episode took place before conversations of AI and deepfakes began frightening the industry, this particular episode later proved triggering for Cyrus for other reasons.
In a TikTok interview video series inspired by Cyrus' new single "Used To Be Young," Cyrus revealed that the house she shared with her then-husband Liam Hemsworth burnt down while she was on set.
The Black Mirror episode was filmed in late 2018, around the same time The Woolsey Fire struck parts of Chatsworth and Malibu. At the time, Cyrus was filming the episode in South Africa (though, coincidentally, the episode took place in Malibu). As she was experiencing a traumatic event, while simulating another one, she admitted she still gets triggers and flashbacks from this time.
"Like probably two or three years later, after this happened, I didn't understand, but I would have this anxiety attack with a vision attached – that I would be strapped down to a gurney," Cyrus said. "So I would have these dreams any time I would go to perform. I thought that was just an anxious vision that made no sense, but actually, as my house was burning down, I was strapped to a gurney with my hands locked in handcuffs, strapped to a bed."
Cyrus also seemingly alludes to this life-changing event in her hit single "Flowers," as she sings "We were right 'til we weren't /
Built a home and watched it burn," on the song's opening verse.
You can see a clip from the interview above.