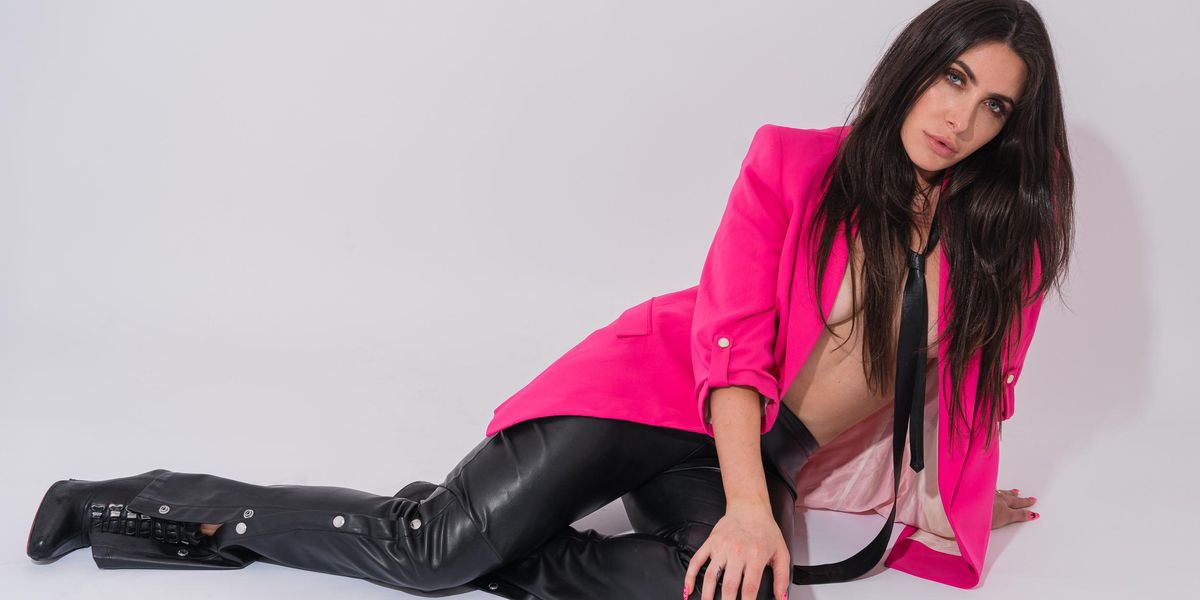 Photos and Interview by Jordan Edwards
For her latest single "It's My Birthday (RIP to Me)," Jordan Michelle went all out. She recruited Tosh The Drummer to play drums, threw an epic party, and then made a music video about the whole thing (watch below). The track, which also features SK8, is a follow up of sorts to the pair's previous collaboration, "Never Date a Gemini."
Born in New York and living in Los Angeles, Jordan has been making music for a long time. However, she's found the sound she loves just in the past couple of years. She's combined her love of rock and fashion to create a brand that stands out from the latest wave of pop punk artists.
---
We met up with her in LA to shoot some photos and talk about her music and style.
Your latest single "It's My Birthday (RIP to Me)" is a collaboration with Tosh the Drummer, whom you worked with on "Never Date A Gemini." How do you know each other, and why do you work well together?
I found him on Instagram and was like, "Holy hell, this guy is insane," and followed him. He immediately followed me back, so I DM'd him on the spot and was like, "Hey I want you to drum on some things!" And we became fast friends after that. I think we work well together because we're not only such good friends, but we just really respect each other as artists. I think the most direction I've ever given him was "go off."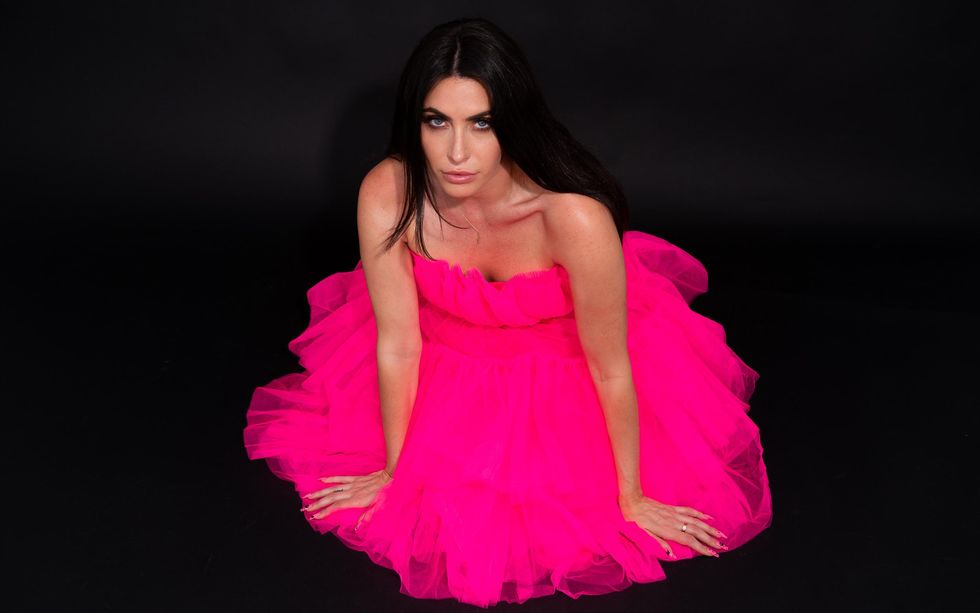 You recently threw a funeral themed 30th birthday party for yourself to go along with the single. Where did that idea come from and what was it like?
So, at some point I was just sitting with my friends and the topic of my party came up, and I was just like OMG, a funeral for my twenties. We are all emo kids, so it came up as an excuse to wear all black and listen to Taking Back Sunday and My Chemical Romance all night. Like a frat party but make it a funeral. But then, when I wrote the song, my boyfriend was like, "We should shoot the video there," which made sense, so we did!
What attracts you to that 2000s pop punk sound? Do you have a favorite band from that time period?
I think part of my attachment to that sound is that it's what I grew up on, but then I think the real draw about that style of music is that it really just evokes emotion. It's so hard to pick one. My all-time favorite for most of my life was Green Day. But a few that come to mind are also Taking Back Sunday, Yellowcard, My Chemical Romance, The Killers . . . I could really keep going but you asked for one haha.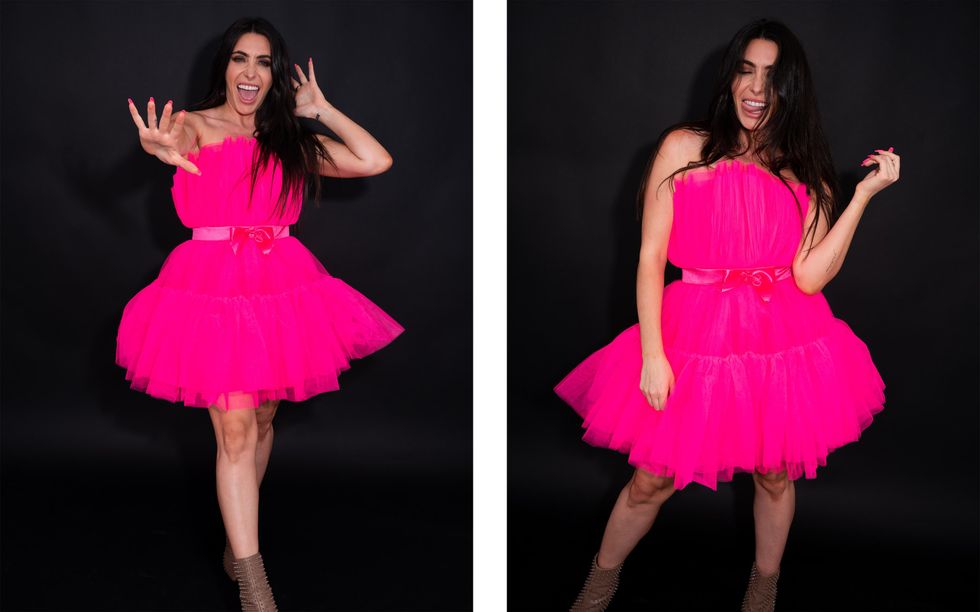 Vocally, who do you look up to?
Christina Aguilera, Pink, Miley Cyrus, Hayley Williams
Do you think you're able to handle success better now than when you were 20?
For sure.
Your singles only go back a few years. What were you doing before then?
Well, I was in college, then I moved to LA to take my stab at music. There was a lot of figuring things out, learning curves, and unfortunately, a shitty label situation that held me back for a while. I am new on the scene, but I have been here for a while.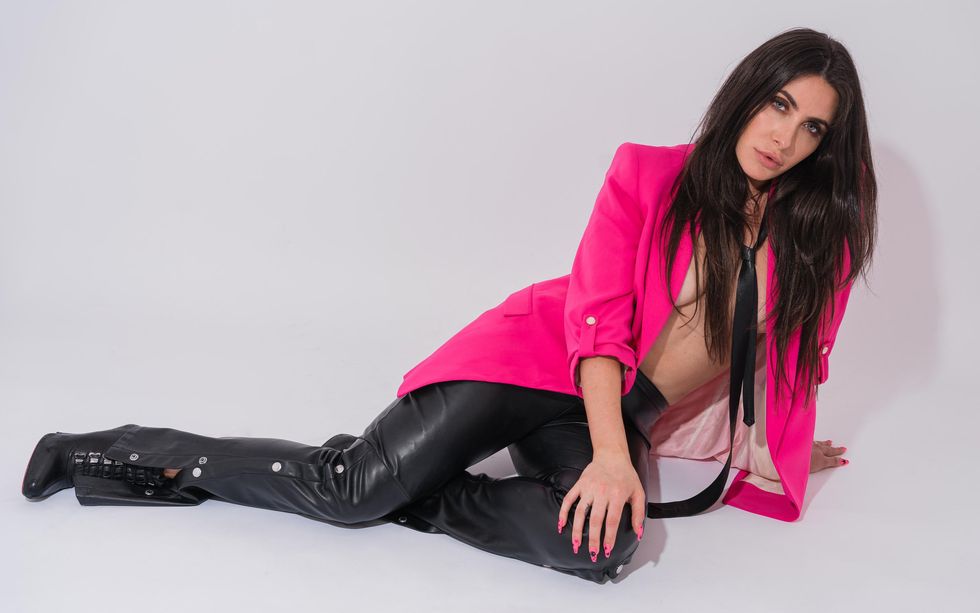 Why did you decide to start a cosmetics line?
I always knew I wanted to at some point. I had looked into it in different capacities over the years, originally looking at skincare. I always pictured that if I had a line, like other celebrities, it would come down the road, but the Pandemic had other plans! Given that a lot of my plans got redirected I was like well, I have the time to do this and it would be great to have product to sell!
How would you describe your personal style? It seems like a mix of punk and glam.
That's a pretty accurate description. The working title of my album is Dichotomy of a Pageant Queen, and it pretty much embodies that I'm both of those in a real way.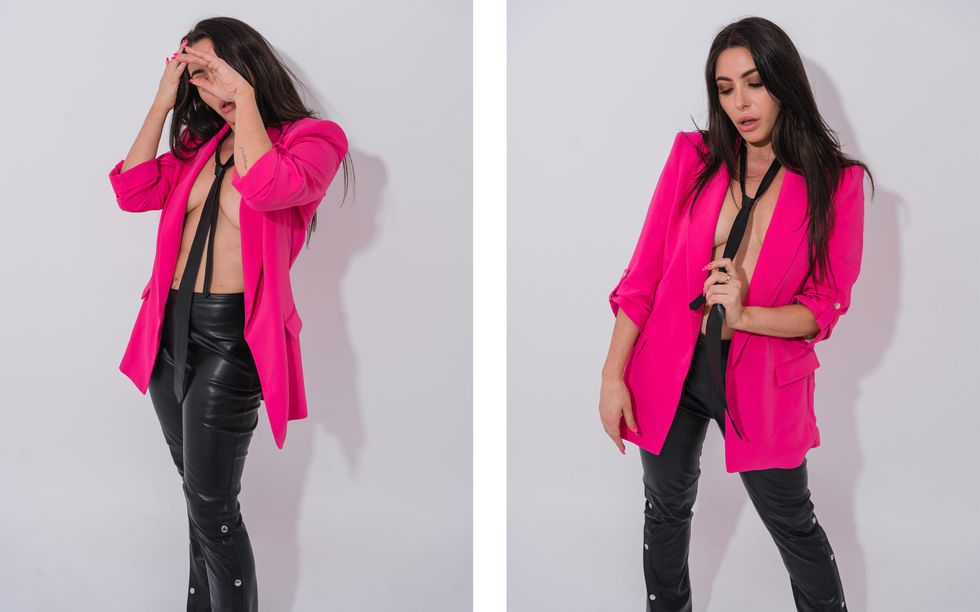 How defensive do you get about Long Island pizza? Is it really that great?
New York pizza in general, yes, we win pizza. My boyfriend is from Chicago and we get into this argument a lot haha.
What project are you working on now?
I'm working on more music and working towards an EP and an album. Also working on some new products from By Jordan Michelle! Stay tuned!

It's My Birthday (RIP To Me) – Jordan Michelle, Sk8, Tosh The Drummer (Official Video)

www.youtube.com

For more from Jordan Michelle, follow her on Instagram.