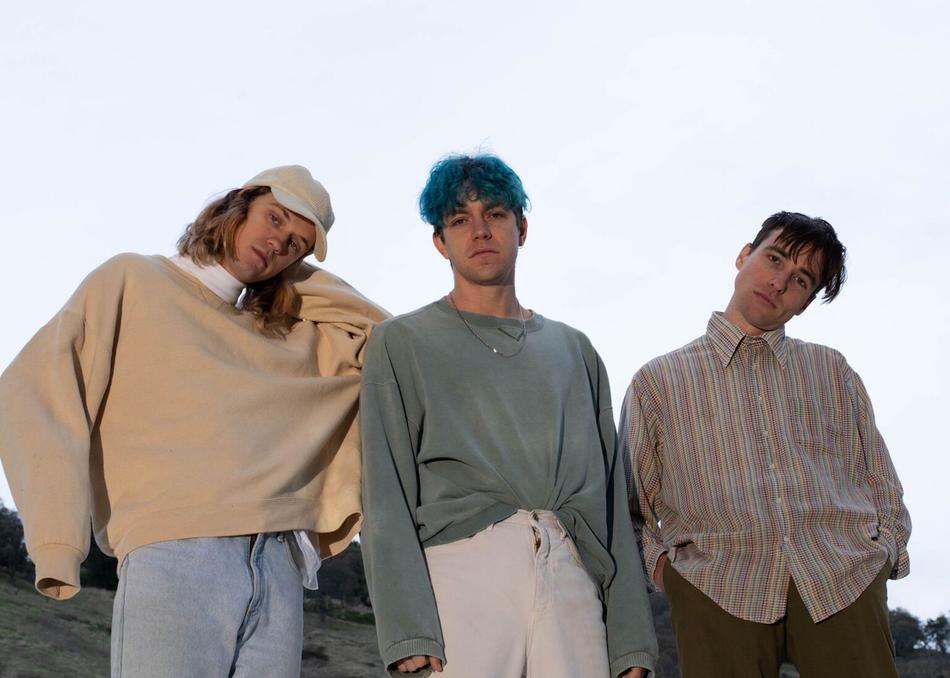 The San Francisco indie-pop trio, Hot Flash Heat Wave, are back with their first release of the year. In over ten years as a band the friends are back at it again with a great hit,
The band is back with a new, currently untitled, album on the way, and with the record's first single "m o t i o n s." The track once again introduces a new side to Hot Flash Heat Wave, this time deploying an '80s-tinged psych-pop pastiche.
Danceable instrumental grooves, lush washes of synths, and robotic vocoder vocals join into the mix, offering an irresistible pop edge that's tailor-made for summer nights. "m o t i o n s" went through a grueling process of reinvention and rewriting that lasted many months.