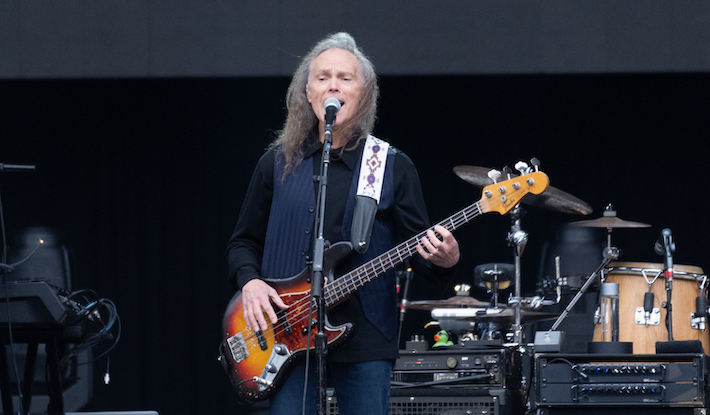 The Eagles have toured for more than 50 years. The "Hotel California" band is currently on The Long Goodbye Final Tour to "give all our fans a chance to see us on this final round," they explained in a statement on their website. Hopefully, audiences will have fun but not get too rowdy, like they did in June.
The setlist is important considering this is their last tour; they've got to fit in all the hits, whether that's "Take It Easy" or "One of These Nights," as well as deep-cuts that die-hards have always wanted to hear.
Check out their setlist from September 11 at Boston's at TD Garden, according to setlist.fm.
1. "Seven Bridges Road" (Steve Young cover)
2. "Take It Easy"
3. "One of These Nights"
4. "New Kid in Town"
5. "Take It to the Limit"
6. "Best of My Love"
7. "Witchy Woman"
8. "Peaceful Easy Feeling" (Jack Tempchin cover)
9. "Tequila Sunrise"
10. "In the City" (Joe Walsh song)
11. "I Can't Tell You Why"
12. "Lyin' Eyes"
13. "Life's Been Good" (Joe Walsh song)
14. "Already Gone" (Jack Tempchin cover)
15. "The Boys of Summer" (Don Henley song)
16. "Funk #49" (James Gang cover)
17. "Life in the Fast Lane"
18. "Heartache Tonight"
19. "Rocky Mountain Way" (Joe Walsh song) (encore)
20. "Desperado" (encore)
21. "Hotel California" (encore)