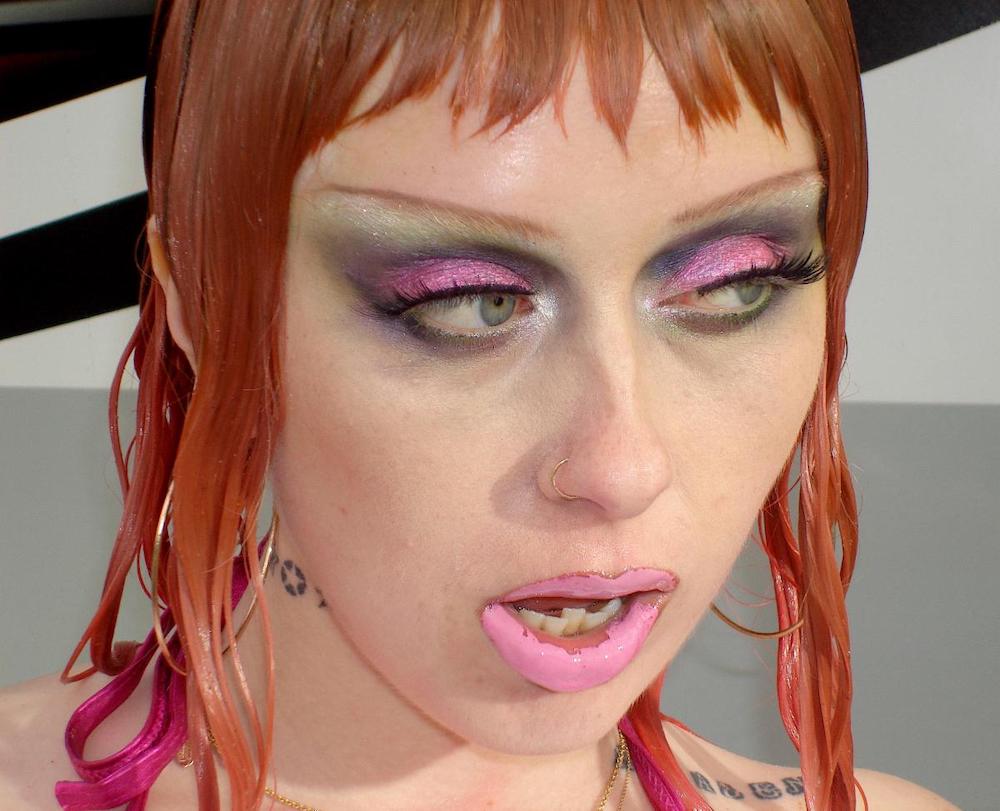 Girlpool broke up last year, and now Harmony Tividad, formerly one half of the great indie trio, is getting ready to release her first solo EP. She's just recording as Harmony now, and her new record Dystopia Girl drops next month. We've already posted first single "Good Things Take Time," and now Harmony has dropped a new banger called "Shoplifting From Nike."
"Shoplifting From Nike" is a hard, buzzing, extremely catchy pop song inspired by Winona Ryder's 2001 arrest for stealing a few thousand dollars' with of clothes from Saks Fifth Avenue: "Washed-up actress, still that bitch/ I love that '90s shit/ Winona Ryder stealing lipstick." Also: "Tumblr never really was dead." This EP is shaping up to be something special!
Morgan Maher directed the "Shoplifting From Nike" video, which is surprisingly horny and which gives off gleefully-delinquent Spring Breakers vibes. You can watch it below.
The Dystopia Girl EP is out 8/25 on Harmony's Fantasy Corp label. Pre-order it here.