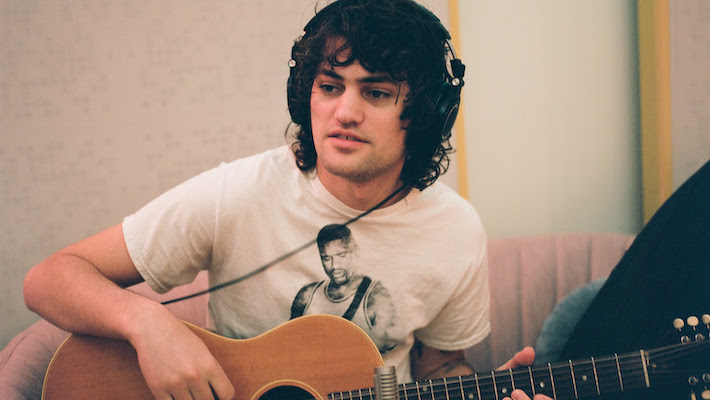 Wednesday guitarist and songwriter MJ Lenderman has shared a new song "Rudolph" to celebrate signing to Anti- as a solo artist. Drawing inspiration from the popular reindeer character for the chorus, the track follows Lenderman's 2022 album, Boat Songs.
It also comes complete with a music video to match the fuzzy indie song, as it takes viewers through a range of locations during a storm and a small town at night.
"'Rudolph' was the first song I wrote after the release of Boat Songs," he shared in a statement. "I had been sitting on the guitar part for a long time and slowly worked out the song whenever I could in between tours in 2022. I finished the lyrics with my friend one late night after a Wednesday gig in Atlanta."
Fans can expect to catch Lenderman along the way of his US summer tour, which kicks off tomorrow in Nashville. He is also stopping in Chicago for the Pitchfork Music Festival.
Check out MJ Lenderman's "Rudolph" above. Continue scrolling for a complete list of tour dates.
07/19 — Nashville, TN @ The Basement East
07/20 — Bloomington, IN @ The Bishop Bar
07/21 — Chicago, IL @ Lincoln Hall
07/22 — Chicago, IL @ Pitchfork Music Festival
07/23 — Nelsonville, OH @ Nelsonville Music Festival
08/04 — Happy Valley, OR @ Pickathon
08/08 — Pioneertown, CA @ Pappy + Harriet's
08/10 – Los Angeles, CA @ Lodge Room
08/25 – Port Townsend, WA @ Thing Fest
09/23-09/24 — Accord, NY @ Woodsist Festival