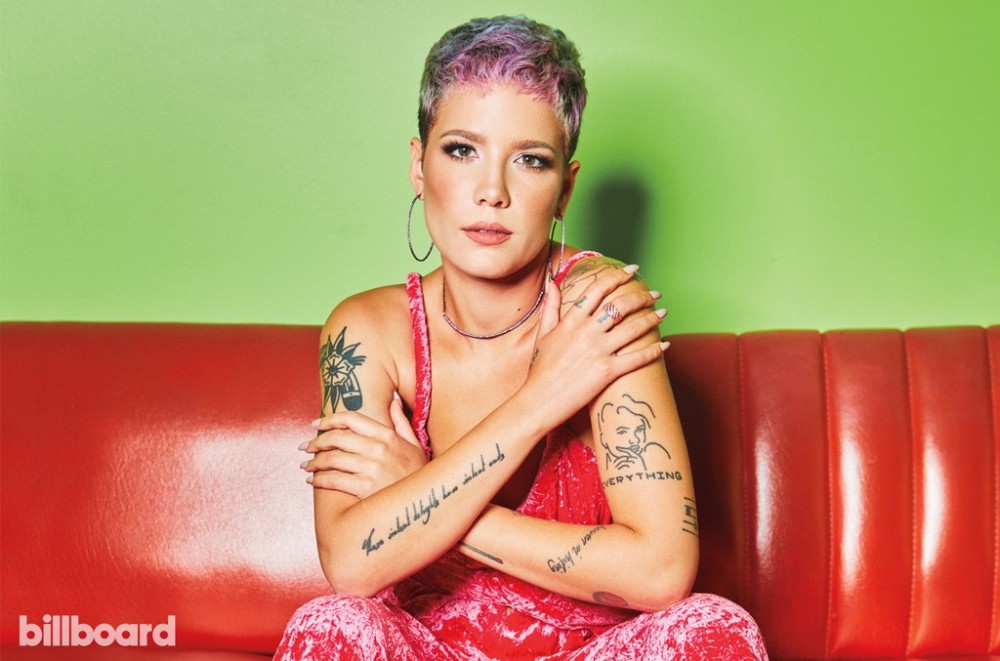 Looks like Halsey's got some new ink. On Tuesday (July 8), the pop star debuted a new tattoo on social media in tribute to her late pal Juice WRLD.
Written in cursive across the back side of her hand, Halsey's latest tattoo reads "Life's a mess 999," referencing the title of her posthumous collaboration with the rapper and his favorite number. (Juice also had his own "999" tattoo on his forearm, which he claimed represented making good out of bad, and also named his official merch collection using the number.)
"Juice was one of the greatest people I have ever known, and one of the most brilliant artists we will ever live to witness. A true genius who had lyric and melody spilling out of him without any second thought or hesitation. And a beautiful soul who believed in spreading love and creating a community for people to feel less alone," Halsey wrote alongside the photo of the ink on Instagram. "It means everything to me that I could be a part of this album. I cried the first time that I heard it. With all the love in my heart, #lljw – 'Life's A Mess.'"
The pop star also shared a snippet of the song in her post, which is set to be featured on Legends Never Die, a posthumous collection of tracks Juice WRLD was working on prior to his sudden passing last December. The album is slated for release July 10 Grade A/Interscope Records. The pair previously teamed up for a remix of Halsey's 2019 hit "Without Me."
"Life's a Mess" is out now.
Check out Halsey's tattoo tribute to her friend and collaborator below.