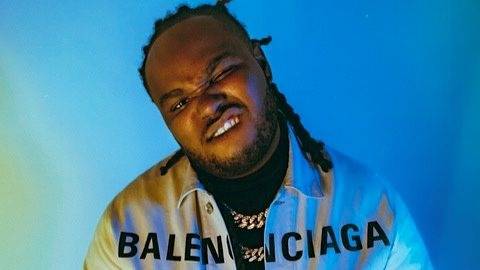 With the constant barrage of pro-drug bars and high-profile overdose deaths, it can seem like substance abuse runs rampant throughout the rap community. But believe it or not, there are numerous artists who don't indulge — and Tee Grizzley is one of them.
While speaking to Apple Music's Ebro Darden, the Motor City rapper was talking about his new mixtape The Smartest when the topic came up. Tee explained he refrains from that lifestyle and instead, focuses on music.
"All the older people drinking, they was abusive, the younger people that was drinking, they was too drunk and got killed at a club," he told Darden. "People that was smoking, they fell asleep at the light with drugs on 'em and got locked up. So I always looked at it like y'all need to stay away from that"
Tee's rough upbringing also influenced his decision. In 2011, his mother was sentenced to 15 years in prison for drug trafficking, which he addressed on the song "Locked Up." Only a year later, he lost his father to gun violence. But despite all of his perceived challenges, Tee has stayed the course and is currently working with some of the biggest artists in the industry.
For The Smartest, Tee recruited Meek Mill, Lil Baby, Lil Keed and fellow Detroit native Big Sean to contribute to the project. Sean, who appears on the song "Trenches," was a symbolic seal of approval for him.
"It means everything to me," he said of Sean Don's contribution. "It's another one of those stamps that you need. If you from Detroit and you going crazy, you gotta have a song with Big Sean"
Elsewhere in the interview, he touched on the August 2019 death of his aunt/manager Jobina "JB" Brown. According to law enforcement sources, a shooter opened fire on Tee's Cadillac Escalade as they were cruising around Detroit. The gunman allegedly approached on foot and shot Brown, who was sitting in the back seat.
But like a lot of tragedies, it proved to be a teaching moment for Tee.
"It's definitely tough," he admitted. "I should have been more on point. I can't control every situation. I make sure I check in on the family all the time."
Check out "Trenches" below.