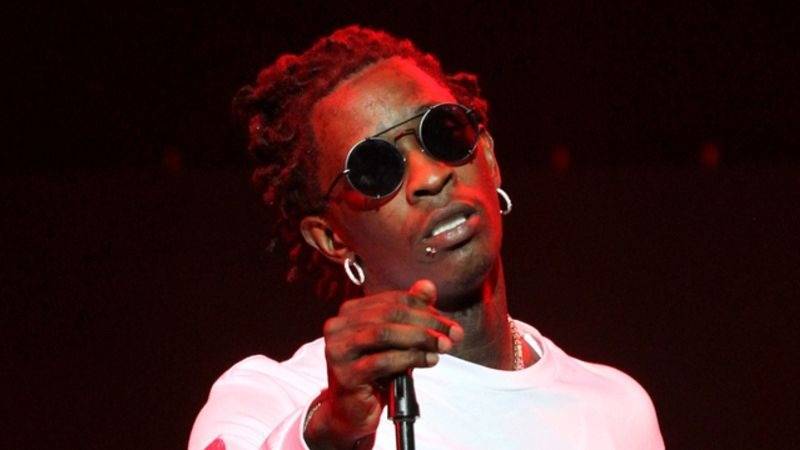 Young Thug and Pusha T were trending Twitter topics on Tuesday (July 7) after Thugger called out the G.O.O.D. Music president for sneak-dissing Drake on an unreleased Pop Smoke song called "Paranoia" featuring Gunna, Thug and King Push.
Push attempted to set Thug straight while simultaneously suggesting Drake is a snitch. Now, Thug has responded to his comments. On Tuesday night, the multiplatinum-selling rapper slammed the Clipse MC for seemingly taking advantage of being on Pop's first posthumous album. He believes he should've saved it for his own song.
"First of all, your verse is seven days if you know what I mean," Thug says. "I'm talking about weak. Second of all, you already went crazy the first time, so you ain't nuthin' but a sucka going on double takes, triple takes and quadruple takes. You should've just got all of that out when you put the first song out. You didn't even need to do all that.
"You just feel like you not going to get enough views on your own shit, so you came up with some bullshit on a nigga who's resting in peace music. Trying to fuck up a nigga's whole vibe. But you feel like it's the perfect platform — Thug, Gunna and Pop Smoke — to go at this nigga's ass. This is the perfect song to do it on. Why the fuck don't you do that on your own song? Do that shit on your own song, nigga. I don't give a fuck what y'all got going on. We kill for real."
Push initially defended himself and claimed the only reason Thug didn't know about the verse was because the Jeffery architect demanded to go last. He then told Pop's manager Steven Victor to remove him from the forthcoming deluxe version of Shoot For The Stars, Aim For The Moon. 
"@stevenvictor I demand you take me off the deluxe @realpopsmoke album to avoid any confusion that may take away from this amazing body of work!" he wrote on Instagram. "From rappers crying to record execs to blatant label censorship, I don't ride with none of it … but love every bit of it!! Now y'all run along and be gangsters, but u leave the devil alone!"
Shoot For The Stars, Aim For The Moon was released on Friday (July 3), roughly five months after Pop's murder at a Hollywood Hills home. The 19-track project featured Lil Baby, Tyga, Quavo, Future, 50 Cent, Roddy Rich, Swae Lee, King Combs and DaBaby.
"Paranoia" is presumably on the next iteration of the album. Check out the clip below.
Pusha T's verse from Pop Smoke's Ieaked track also featuring Young Thug & Gunna. pic.twitter.com/ktMAiLt7Bn

— no Ieaks (@SayNoToLeaks) July 7, 2020