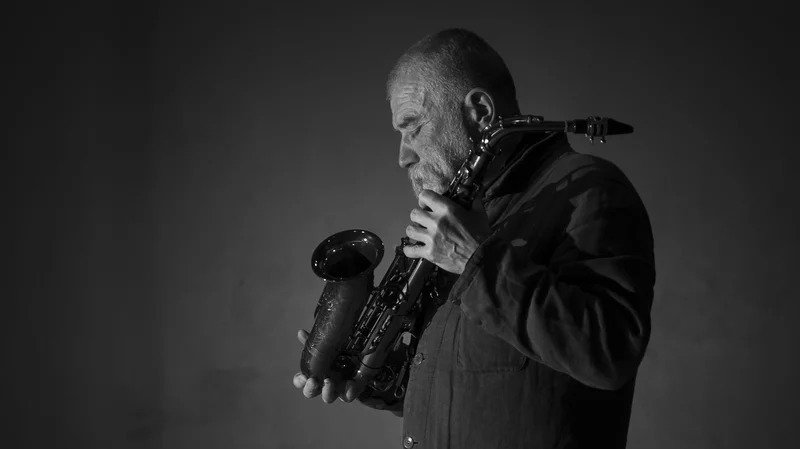 Peter Brötzmann, a saxophonist widely hailed as a titan of free jazz, has died. His record label, Trost, and his longtime collaborator Heather Leigh confirmed the news to The Guardian. Brötzmann died peacefully in his sleep Tuesday night at his home in Wuppertal, Germany. He was 82.
Brötzmann was born in Remscheid, Germany in 1941, in the middle of World War II. He began his career as a painter, including work as an assistant for Nam June Paik. After seeing jazz legends like Miles Davis and John Coltrane tour through Europe, he picked up saxophone and clarinet. In the '60s, he quickly built a reputation for his fearless, rule-breaking approach to music. By 1968 he had released the octet recording Machine Gun, one of the landmark albums of European free jazz, which took its title from Don Cherry's nickname for Brötzmann.
Brötzmann continued to build his legend throughout the '70s, paring down his band to a trio and recording the beloved Schwarzwaldfahrt album in 1977. In the '80s, he joined Last Exit, a supergroup with fellow masters Sonny Sharrock, Ronald Shannon Jackson, and Bill Laswell. He collaborated with a staggering number of figures, from Cecil Taylor to Keiji Haino, and recorded more than 50 albums in his lifetime. Fans of his work have been paying tribute to him with breathless reverence online in recent days. Below, check out some of his music to see why.