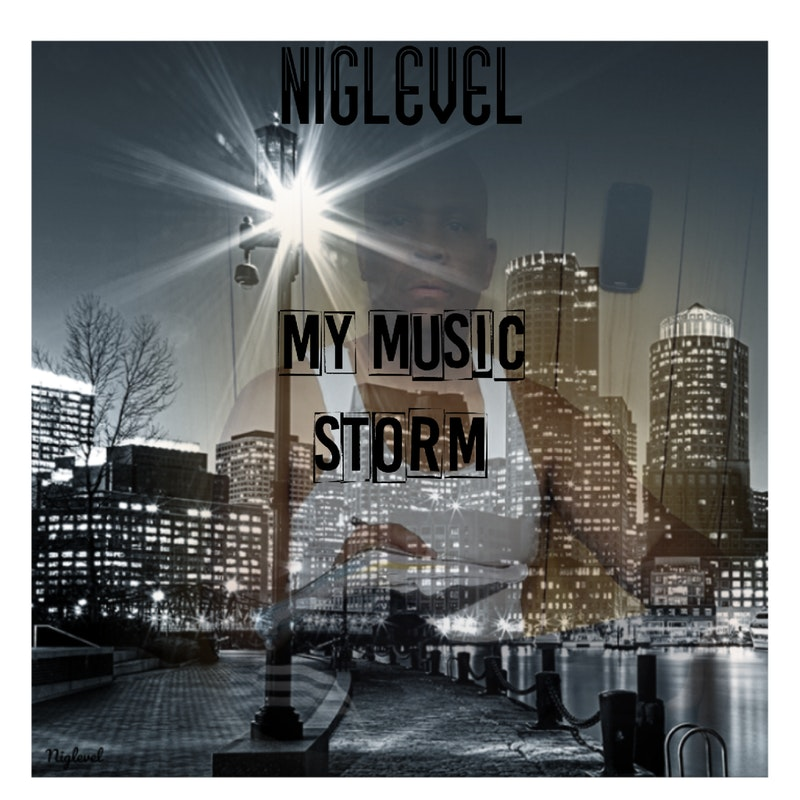 We had an opportunity to chat with Niglevel, a Brooklyn-native rapper who shared with us some of his inspiration, and explain meaning behind his last hit release 'My Music Storm.' Enjoy! Make sure to follow Niglevel on Instagram.
What does your latest release, the track "My Music Storm," represent for you? What was going through your mind when you wrote it?
Well, at the time of loneliness. I was thinking it's a good time to just talk to a female. Then I thought about it, what will I say to her? I know in order to communicate with someone I had to be on their level of thinking. Sometimes that is hard for me to do because I always think outside the box while they are thinking inside of the box. The conversation can get extremely boring to me. So, I wrote my music storm to represent my world of thinking while giving her love, peace and happiness that is already within me one hundred percent.
Where does Niglevel, your stage name, come from?
I am always looking for a balance. So, I combined positive, negative forces and came up with Niglevel because I am walking on a level between. Good and evil.
Tell us more about your creative process? You start with the music or lyrics?
I always write my lyrics first; the music comes to me out of the blue especially when I am in a studio.
Are you more of a recording artist or a performer?
Right now, I am more of a recording artist because I never perform yet.
How would you describe your kind of rap?
My kind of rap will be a funky soul to soul new old school vide combine that will hit you in a good way.
When did you start making music and what drives you to keep going?
I started making music in my mind because that is my world So in the mid-eighties, I bought a keyboard then turntables etc. from that time to now I'm still creating music in my mind believe or not. I got a feeling it has no ending. I gotta rock with it.
Is there a song or an artist that inspired you or changed your life in any way?
There are so many rappers out there I like Run DMC, Waka Flocka and Dr. Dre.
Besides making music, how do you enjoy spending your time?
I like spending my time watching mother nature.