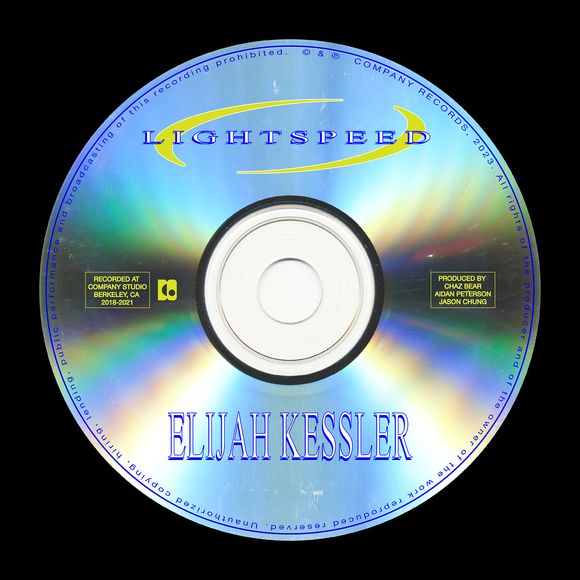 Rising rapper Elijah Kessler has technically been writing songs since he was a kid (back when he went by his birth name Mason), and within the last few years he's been taken under Toro Y Moi's wing and signed to his label, Company Records. First appearing on Toro Y Moi's 2019 Soul Trash mixtape, Kessler now is putting out his own music. In April, he'll release his debut LP, LIGHTSPEED, which is produced by Kessler's early collaborator Instupendo, Nosaj Thing, and Chaz Bear, who also appears on the lead single, "ZEISS."
Here's what Kessler had to say about "ZEISS":
"ZEISS" was one of the first songs me and Chaz ever made, sometime around 2017. I remember going to some studio in LA and it was Chaz and his friend Jason, AKA Nosaj Thing. I was really excited because he had produced one of my favorite Chance the Rapper songs of all time called "Paranoia." Jason was playing an amazing beat that wowed me as soon as I heard it, but I didn't feel comfortable getting on it. I didn't feel comfortable because I didn't really know why I was there, and if I was even allowed to try. Thankfully, Chaz was having some trouble writing some lyrics and he asked me if I wanted to try. I just started writing some flashy rap lyrics without much content, but I started to go on a roll. Eventually I had enough to hop in the booth. I rapped it with some monotone cadence and melody three times, and no one in the studio really liked it, they told me to do it with more flare. When they said that, I rapped the verse and completely created a new melody and sound, and when they pressed the button to talk to me in the studio they were all freaking out. It was one of the best feelings in my life."
Listen below.
TRACKLIST:
01 "BENZO"
02 "DOLLA"
03 "ZEISS (Feat. Toro y Moi)"
04 "RED WINE 2"
05 "VIDEO GAME LOVER"
06 "SINGING AND DRINKING"
07 "PASTEL"
08 "PLANE TICKET"
09 "LIGHTSPEED"
LIGHTSPEED will be out 4/14 via Company Records.