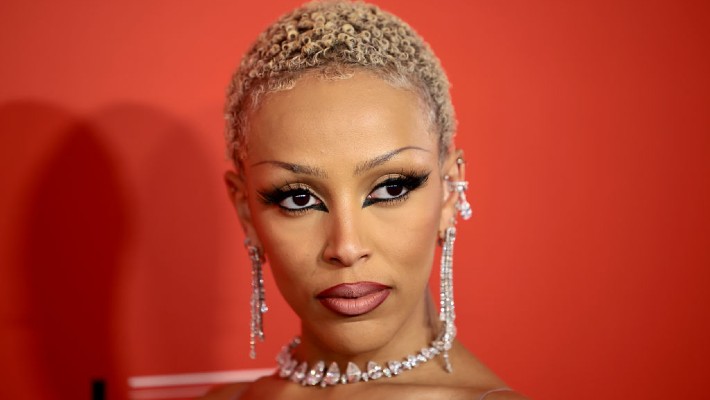 Yesterday (September 7), Doja Cat shared a photo of herself wearing a hearty neck brace. She captioned the post, "i'm fine my neck is fine," but nonetheless, there was still some concern over what possibly happened to Doja. Now, she has cleared the air, offering some background on the photo and insisting that she really isn't hurt.
Doja was asked about the brace during a red-carpet interview at the Victoria's Secret World Tour fashion show yesterday (September 6) and she explained, "So my friend here — my date, my lovely date — got whiplash, and he took… he takes it off sometimes, and so I just stole it from him." She went on to note, "I'm literally fine, completely fine. My neck is great."
Indeed, Doja's Instagram post of photos from the event includes one photo of her date wearing the neck brace.
Meanwhile, Doja recently called out some of her fans, writing, "people don't wanna accept im dissing them so they try to pin it on cardi nicki and meg and every other female rapper. I don't diss rappers I diss critics. Stay bored. Stay reaching. […] TO BE 100% CLEAR because I know you all need me to talk REEEEEAL SLOOOOOW for you; I'm not dissing anyone but the f*ckin phonies in my comment sections."