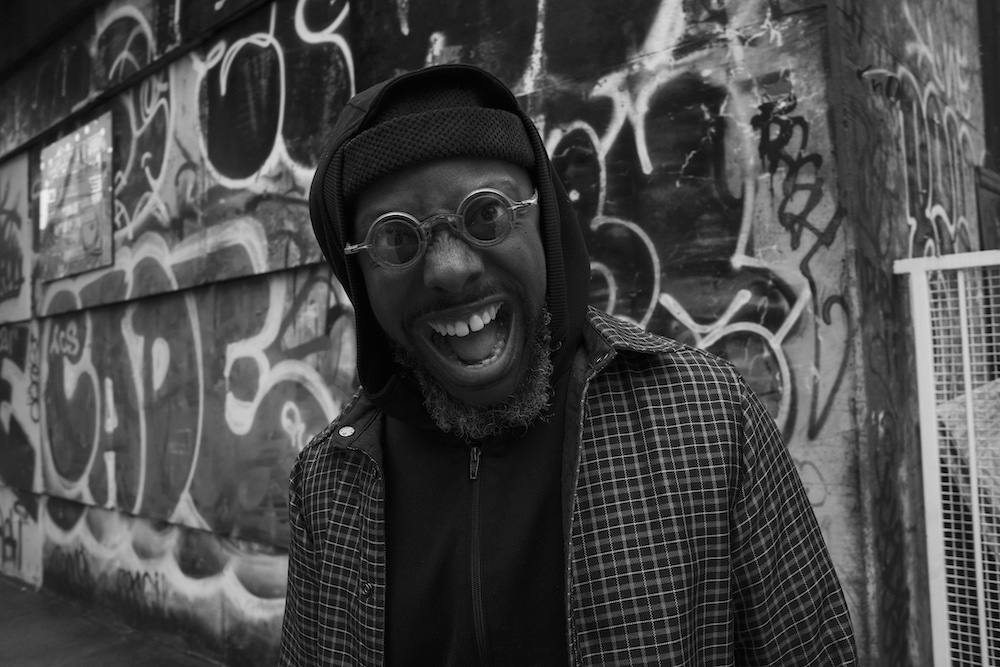 One of the last live jazz performances I attended, on February 1, 2020, was by a one-off group called Ghidorah that appeared at the Jazz Gallery for two nights and has to my knowledge never reconvened since. They were structured like the three-headed monster that was their namesake, with bassist Eric Wheeler and drummer Rodney Green in back and a trio of tenor saxophonists (with one or another occasionally doubling on soprano or bass clarinet) up front: JD Allen, Stacy Dillard, and the man who put the project together, Marcus Strickland. They played two sets each night, and at the show I caught, Strickland began things with a short discussion of the history of the tenor saxophone and a roll call of legends, including Coleman Hawkins, Lester Young, Don Byas, John Coltrane and Sonny Rollins, and paying special tribute to Jimmy Heath, who had died less than two weeks earlier, on January 19.
I'd been listening to Allen, Dillard, and Strickland for almost a decade before that night. Allen is one of my favorite jazz musicians, period; he's the first artist featured in my book Ugly Beauty: Jazz in the 21st Century. He releases an album a year, and each one is worth your attention. Dillard has only made a couple of albums as a leader, which is a shame, but he's an ace session player and sideman all around New York. And Strickland has had a wide-ranging career, releasing albums on Fresh Sound, Criss Cross, and Blue Note. But a lot of his work has come out on his own Strick Muzik imprint, including his latest release, The Universe's Wildest Dream.
The album features his band Twi-Life and a few guests, like guitarist Lionel Loueke and vocalists Christie Dashiell and Ras Stimulant. The core group — keyboardist Mitch Henry, bassist Kyle Miles, and drummer Charles Haynes — first came together on 2016's Nihil Novi, and worked together again on 2018's People Of The Sun, both of which were released on Blue Note. Those albums offered a forward-looking blend of jazz, hip-hop, and music from across the Black diaspora, roping in folks like Bilal, Pharoahe Monch, trumpeter Keyon Harrold, and percussionist Weedie Braimah for crucial cameos. Though there's plenty of live musical interaction on The Universe's Wildest Dream, it has an even more painstakingly assembled sound, with layers of synth, multi-tracked horns, and overlapping voices and field recordings. Dashiell's vocals, on "Matter," were captured in the street while walking home from a Black Lives Matter protest. It's of a piece with recent work by artists like Kassa Overall, Robert Glasper (with whom Strickland studied at the New School), Theo Croker and others, who see their music not as "jazz" exactly, but part of a much wider and deeper musical river, and don't see anything weird about incorporating the sounds and vibes of the 21st century into their art.
"I think music is definitely directly tied to technology," Strickland told me by phone from Florida — he was born in Gainesville, grew up in Miami, and is currently teaching at the University of Miami's Frost School of Music. "When music was delivered on steamboats, the music was a certain way, and it was delivered in a certain way. But we now have playlists, so I think people in general, they vibrate a lot with many different styles of music, all at once. And it's kinda like the soundtrack to people's lives these days is not to even really think about genres, it's to think about a playlist. Like, what would be a great playlist for this moment? And that's how I put together my records these days. So I'm no longer trying to just stay within a genre. I feel that those days are over; I think that's a marketing tool. Culturally, a lot of different music is connected together. Black American music, that's where I'm at, and I also like to blend it with diaspora music, music from all over the world, from people who are connected to Africa. You've got Afrobeat, you've got compa in Haiti, you've got mande music from Mali, all those things are part of the DNA that I've grown up with, so I'm just trying to represent myself and my generation as much as possible."
Although certain tracks tackle race and other social issues, the album's overwhelming message is one of environmental concern. "We can talk about how much money this person needs, or about race, or all kinds of things, but all that stuff is not gonna even exist without the preservation of the balance necessary for life on this planet," Strickland says. He wants to keep his message positive — the album title, The Universe's Wildest Dream, is a reference to the confluence of factors that were necessary to make Earth into a livable environment in the first place — but he's worried that we're being distracted by bullshit and in the process wasting time that needs to be spent fixing Earth, as reflected in the song "Dust Ball Fantasy," on which Loueke plays guitar and sings.
"Those little cute stories you're making up about Mars? You need to give that up right away," Strickland says. "If you make a refrigerator, that thing breaks down. You make a car, that eventually breaks down. Now if you make a terraforming atmosphere — yeah, that's gonna break down too. [laughs] So let's kinda put things in perspective and really concentrate on something worthy of our resources, of our time, of the money of the richest folks on this planet."
The album is quite short — eight tracks in just 33 minutes. Listening to Strickland and the band make a simple musical statement, extrapolate on it, and close it out with no meandering or aimlessness, I was reminded of the way so many hip-hop songs these days seem to be around two minutes long, sometimes less. Are we in an era of short records? Strickland thinks maybe so, and he's unbothered by that. "Yeah, I think so, because it's a reflection of where people are at this moment in time, with the emphasis on playlists. People are like yeah, let me just hear this vibe for a little bit and then get to the next thing. It's kind of like a DJ set. Also, back in the day, Charlie Parker didn't need that many minutes to convey music that actually changed the world. So I think we should challenge ourselves in that way as well…when you have that kind of concentration, you don't really need that much time to convey the idea."
Watch the video for "Amygdala," which features dancer Madaline "Mad Linez" Riley in a one-take performance:
Strickland was a fixture on the New York scene for many years, but these days he's living in Miami. I was curious, given the environmental concerns that dominate the new record, whether he thinks his current home is sustainable. It seems like every time it rains, Miami's streets flood like the canals of Venice. "South Florida will be underwater not that long from now," he agrees, "because yeah, it's very close to sea level. I mean, it wasn't even land when the people who made it into a town got here. It was swampland, and they filled it in. And underneath us is limestone, so it's not gonna be above water much longer, with all that's going on. So that's definitely something that I feel registers, especially with Floridians, but the political climate here is quite counter to [the reality of] climate change. It's quite counter to sustainability – there's a general political stance here that just goes against what is actually needed to save the city… So I'm just doing as much as I can with my little corner of the world, my little piece of the pie, I'm trying to do with the platform that I have what I can towards this cause."
In addition to his own work, Strickland is a part of bassist Christian McBride's New Jawn, a pianoless quartet that also features trumpeter Josh Evans and drummer Nasheet Waits. They released a self-titled album in 2018 that featured all original compositions in a much more free and aggressive style than McBride — a genial and swinging player who favors an old-school approach — is typically known for. The New Jawn is an often quite raucous band that draws on the free jazz of Ornette Coleman, Archie Shepp and mid '60s Sonny Rollins. Their new album Prime, out this month, features versions of Coleman's "Prime," organist Larry Young's "Moonchild," and Rollins' "East Broadway Run Down," as well as new pieces by the bandmembers. The McBride original "Head Bedlam" opens the album, and lives up to its title:
"The group has done a whole lot of touring since [the first album], so I feel that getting into the groove of the tunes was far easier than before," Strickland says. "And yeah, each band after a while becomes a family — you get to know each other, especially on the road, and through knowing each other, you kind of have a different way of interacting musically.
"[There's] definitely a level of surrendering that needs to happen in order to play that way," he continues. "I can play straight bebop, too; I can play some gospel music, I can play all kinds of styles, but when playing free…it brings us all together in a way that other types of music can't. You all just really share the moment and that becomes the composition, instead of having a very strict roadmap."
TAKE 10