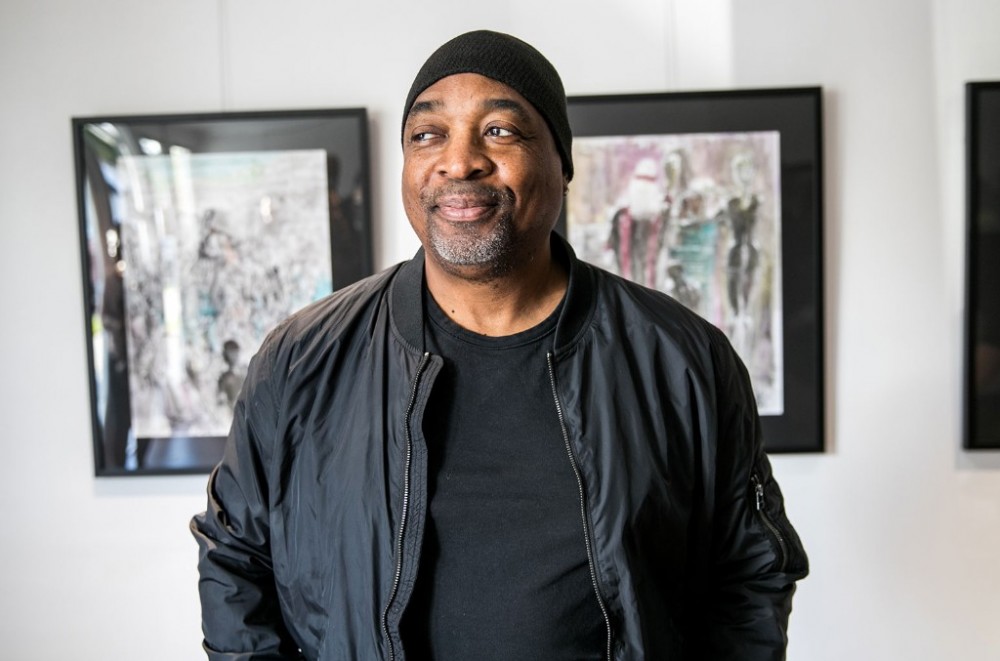 Chuck D was born with a powerful voice. He got it from his Marine dad, whose booming tone would echo around the neighborhood when he called Chuck's name, alerting young Chuck that he needed to get home real quick before things got serious.
The Public Enemy leader has used that voice for more than three decades to remind his fans what time it is and he does it again on the group's latest urgent call to action, "State of the Union (STFU)."
The DJ Premier-produced gut-punching anthem is D's latest aim at a certain resident of the White House — one whose policies and practices have gotten him agitated.
In a new interview with Apple Music's Ebro Darden, D explained his fervent crate-digging past and the group's legacy of taking on commander-in-cheats they don't agree with.
"I did 'Son of a Bush'… It was about how George Bush, Jr. was a deer in the headlights," he said of the 2o02 track when asked what other direct hits he's taken at presidents in the past. "He was the dumb blonde of presidencies."
Joking that he's so old he's "damn near got songs about Noah's Ark," D noted that he's taken shots at everyone from Ronald Reagan ("Rebel Without a Pause") to Trump, who gets a verbal lashing on the latest PE presidential pounding. "Orange hair, fear the comb-over/ Here's another scare, keep them hands in the air/ Better not breathe, you dare not dare/ Don't say nothing, don't think nothing/ Make America great again the middle just love it," D booms over the Premier beat as his PE foil Flavor Flav shouts the song's searing refrain, "State of the Union, shut the f–k up/ Sorry ass motherf–ker/ Stay away from me."
The conversation also turned to the civil rights movement and how it has evolved since the 1960s. "I got 'Negro' on my birth certificate," the rapper said. "1965-66, we used to call ourselves colored. By '68 or '69, James Brown turns it around with one swoop: 'say it loud, I'm black, and I'm proud.' You even had white kids saying it. America was like, 'yo, what the hell?'"
D also explained that in addition to be PE's frontman, he's always gotten his hands dirty digging around for the perfect sample to accent his lyrics. "My job in the Bomb Squad was picking all those vocal samples," D said about his love of cataloging and diving deep for the perfect bit to accompany his lyrics in coordination with PE's longtime production crew. "I have books listing tons and tons of audio files. If I said a lyric, it had to bounce off of the vocals to make it line up."
Watch the "STFU" video and D's Apple Music interview below.