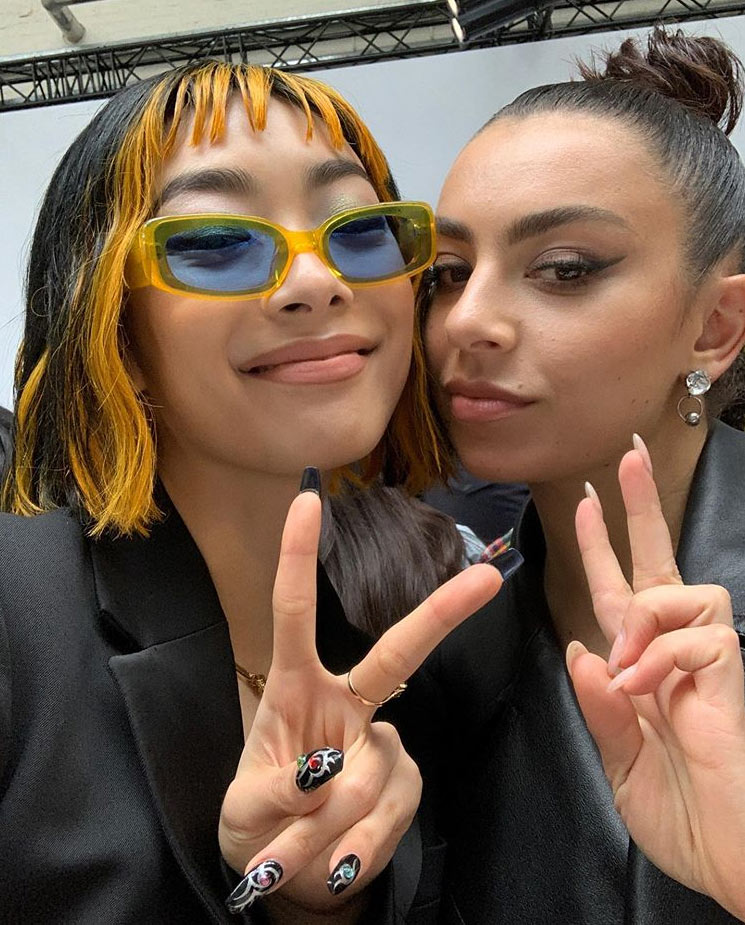 The "Break The Rules" hitmaker has recently dropped teasers to her Twitter account about her upcoming collaboration with Rina Saqayama.
"Woke up at 5.30 am thinking about rina's purple dress," Charli tweeted on May 12. She then retweeted that same tweet with: "and then we texted about making a song."
Sawayama has made a splashy entrance with her collaboration with the A-list Elton John on "Chosen Family," which was dropped from the artist's debut album 'SAWAYAMA.'
The English singer and songwriter have been teaming up with Bladee and Mechatok, No Rome, among many others.