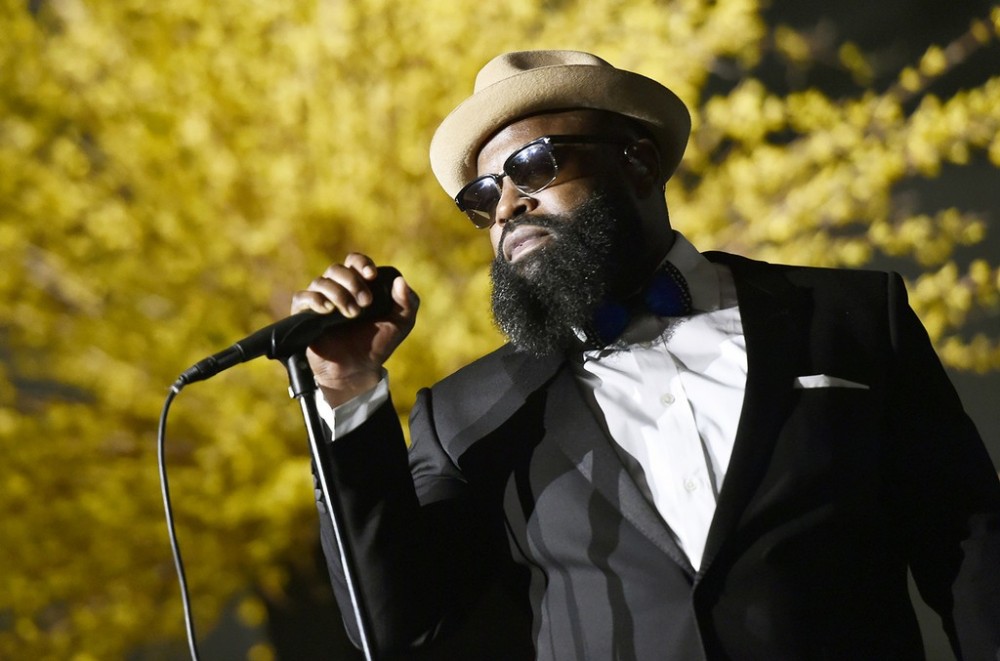 The Roots' renowned frontman, Black Thought, is gearing up for his upcoming EP, Streams of Thought Vol. 3: Cane and Abel. 
Set to release July 31, Thought's third installment will include an array of features ranging from Swizz Beatz, Pusha T, ScHoolboy Q and more. Interestingly enough, Portugal The Man makes three appearances on the 13-track effort. For those salivating for new music, the hip-hop luminary will be unleashing his first single, "Thought Vs. Everybody," this Friday (July 10). On the production side, Sean C will helm the project. 
In 2018, Black Thought spoke to Billboard about Streams of Thought Vol. 1 and the constant juggling act between rapping and performing daily as The Tonight Show's house band.
"We make time for the things that are important to us," he said. "I'm inspired. I'm fearless. An unspoken level of competition to succeed and diversify your brand. So when I see my friends winning James Beard Awards and Pulitzer Prizes, it motivates me to get it. I feel like I've yet to achieve all that I set out to achieve at the beginning of my career. To be in a band with the other founding members that never sleep is inspiring. Questlove put out five books a year and deejays every night and still do the same day job that I do, only with more responsibility. It drives me to find a way to juggle it."
Streams of Thought Vol. 1 was produced by 9th Wonder, while Vol. 2 found Salaam Remi running the show on the production front. 
See the track list and cover art below. 
Streams of Thought, Vol. 3:
1.     "I'm Not Crazy (First Contact)"
2.     "State Prisoner"
3.     "Good Morning" feat. Swizz Beats, Pusha T and Killer Mike
4.     "Magnificent"
5.     "Experience (Interlude)"
6.     "Quiet Trip" feat. Portugal The Man and The Last Artful, Dodgr
7.     "Nature of the Beast" feat. Portugal The Man and The Last Artful, Dodgr
8.     "We Should Be Good" feat. CS Armstrong
9.     "Steak Um" feat. ScHoolboy Q
10.   "Thought Vs. Everybody"
11.   "Ghetto Boyz & Girls" feat. CS Armstrong
12.   "Fuel" feat. Portugal The Man and The Last Artful, Dodgr
13.   "I'm Not Crazy (Outro)"