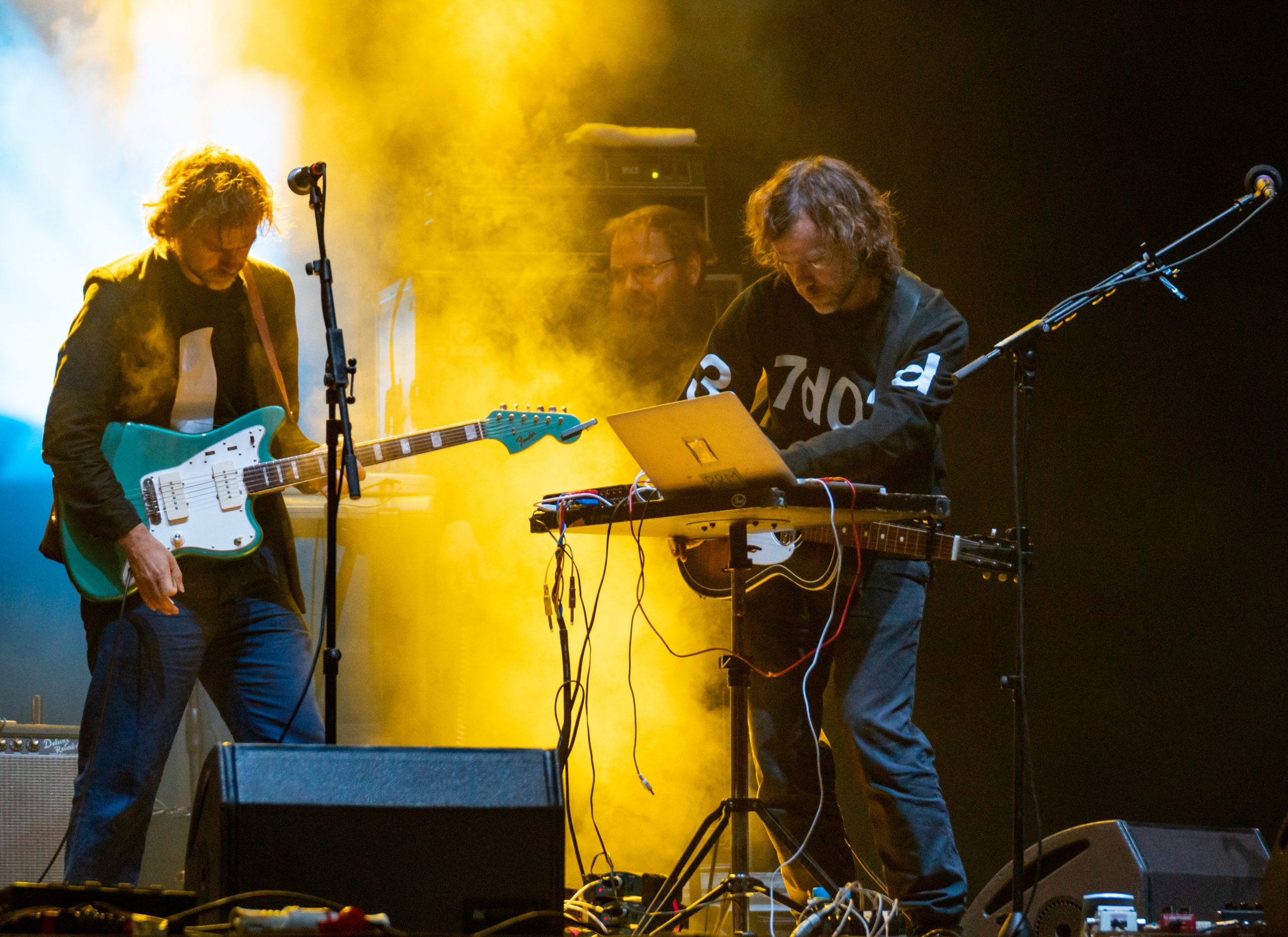 Big Red Machine has released a new song from the upcoming album. The track is titled "Phoenix" and features guest vocals Fleet Foxes Robin Pecknold and Anaïs Mitchell.
"Phoenix" was co-written by Dessner, Pecknold, Vernon, and Mitchell, with a co-production credit for both Pecknold and Dessner. When asked about the track Dessner said, "'Phoenix' was one of the last songs we wrote for this record. I was thinking about The Band and the Grateful Dead…maybe imagining this Big Red Machine album was some version of The Last Waltz. Justin first heard it while driving and immediately the chorus melody came into his head. I shared the sketch with Robin Pecknold, who I've been a fan of forever and who I'd been dreaming would join us on this record. Robin wrote the verses and pre-chorus as a kind of dialogue with Justin, recalling a conversation they once had backstage in Phoenix. Later Anais wrote words to the chorus and the Westerlies added their magic to the instrumental. JT Bates rumbles around in rare form on the drums on this song. I think it's what I always imagined Big Red Machine would sound like."
The track is the perfect representation of the artists' skills and transports its listeners on an amazing journey.
Connect with Big Red Machine on IG.