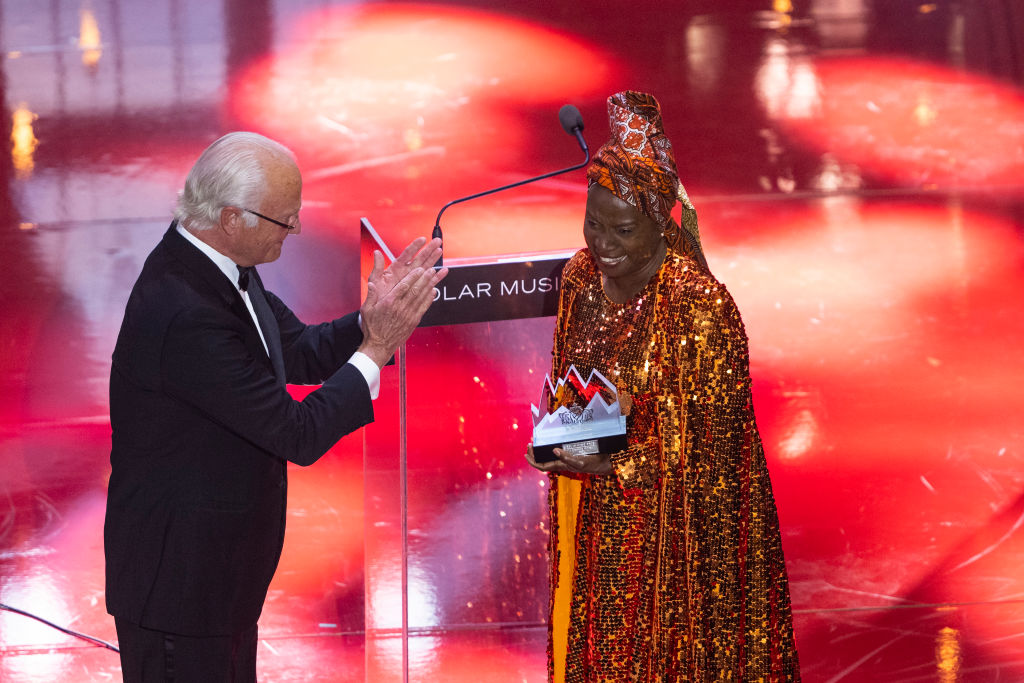 Angélique Kidjo received the Polar Music Prize at a ceremony in Stockholm on Tuesday.
The award was founded by the late ABBA manager Stig Anderson, in partnership with the Royal Swedish Academy, and is given out annually, typically to one contemporary musician and one classical musician. This year, though, there were three recipients: Kidjo, Estonian composer Arvo Pärt, and Chris Blackwell, the Island Records founder who helped discover Kidjo and whose label put out her first few albums.
"I had sent my music to every record company in Paris. No one was interested, no one cared," Kidjo said in her speech, per Music News. "Then the African activist Mamadou Konté sent it to someone in Jamaica who showed true passion for my work, signed me right away and started me down the path to success. This person was Chris Blackwell. He has allowed me to build these bridges between all the beautiful music and peoples of the world, so that we can celebrate our common humanity."
"I started my career at the age of six when my dear mother shoved me on stage in front of a live audience," Kidjo also said. "I was so scared that I could feel my whole skeleton shaking. But the audience started to laugh and clap. It made me feel good, it made me feel at home. Since that day I haven't left the stage!"
Kidjo accepted the award from King Carl XVI Gustaf of Sweden.