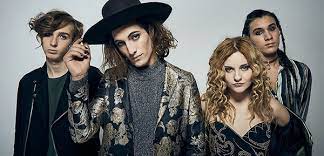 The Italian Rock band Maneskin, the winner of this year's Eurovision, fueled the X factor stage in 2017 with its outstanding performance.
The band covered Madcon's famous hit "Beggin'' where they only kept a few elements from the original piece; other than that, the piece had gone through a 180-degree change. As the lead singer, Damiano sang the piece in his way, adding a rock feel.
The band shocked the audience and the judges with their performance, as people were vibing with them, and the judges were impressed.
The alternative rock band's cover for "Beggin'" was brought back by fans.
Below is the performance, check it out: