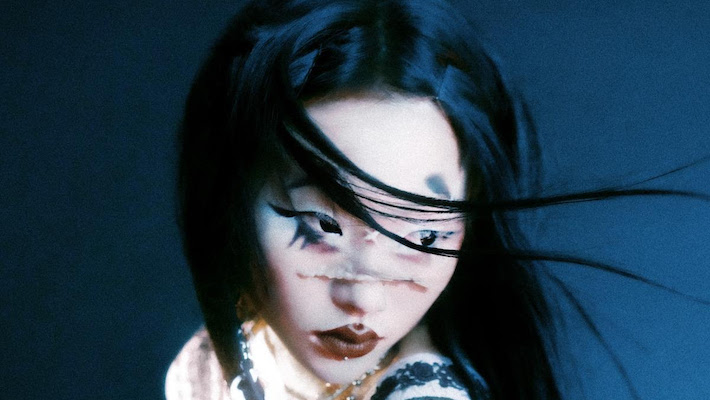 Earlier this year, Yeule (née Nat Ćmiel) signed to Ninja Tune, home of critically acclaimed artists like Odesza, Sampa The Great, and Thundercat. They shared the alluring song "Sulky Baby" and later announced their new album Softscars, and now they're back with a hypnotic single called "Inferno."
"The song is a gash, scar no.9," Ćmiel said in a statement. "In this scar I ask the blue flame in my heart, will you ever fade? When you are engulfed and eaten in blue, what was left of me were parts of you."
"Inferno" is as ethereal and transcendent as they hint. "Heartbeat, heartsink / Heart broke, don't think / Don't love, don't trust," they sing against a pulsating beat. "The memory of you turns to rust / Used to be just us / Used to be honest." The song soars with intergalactic synthesizers, culminating into a mesmeric storm. Softscars is sure to be a beautifully disorienting whirlwind, a great follow-up to 2022's Glitch Princess.
Listen to "Inferno" above and find the album artwork and tracklist below.
1. "X W X"
2. "Sulky Baby"
3. "Softscars"
4. "4UI12"
5. "Ghosts"
6. "Dazies"
7. "Fish In The Pool"
8. "Software Update"
9. "Inferno"
10. "Bloodbunny"
11. "Cyber Meat"
12. "Aphex Twin Flame"
Softscars is out 9/22 via Ninja Tune. Find more information here.