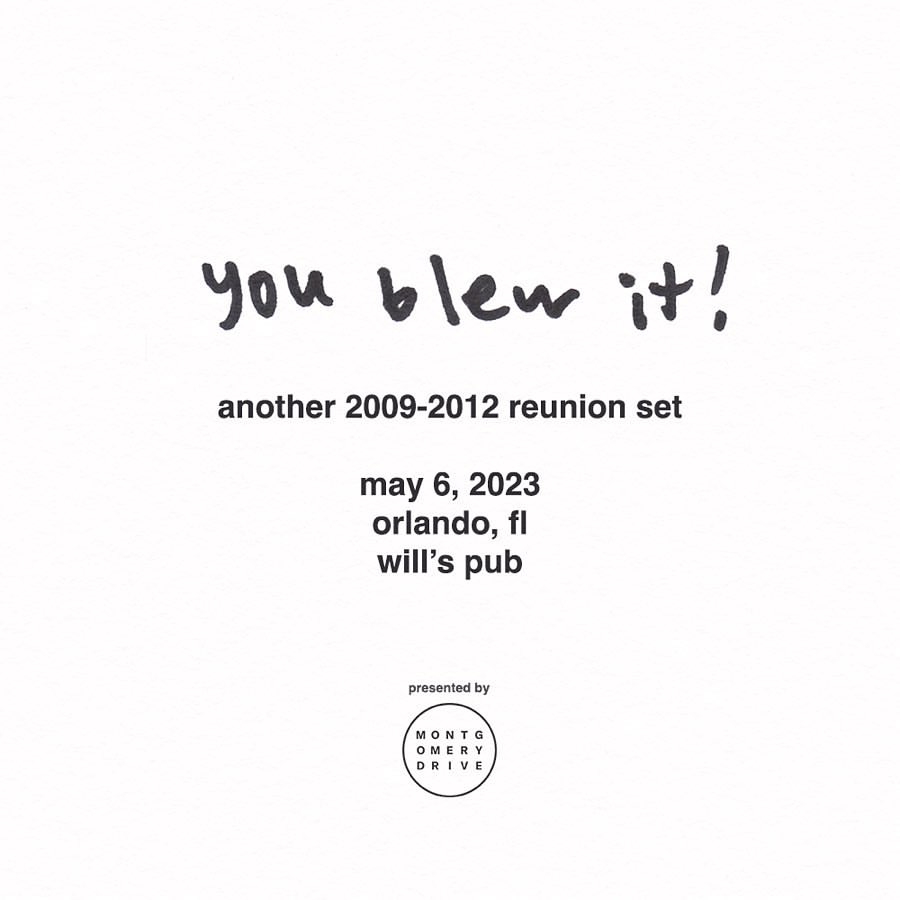 The Florida emo band You Blew It! reunited this weekend in their hometown of Orlando for a series of shows featuring their 2009-2012 lineup and a setlist that focused on their earlier songs.
What was supposed to be a one night only event ballooned into a handful of shows after the demand was too high. The first of those took place on Saturday night at Will's Pub, and there was also an in-store performance at Park Ave CDs prior to that show. There's another Will's Pub show on Sunday night, followed by the initially announced show on Friday, May 12, which will take place at Nice Guy's Pizza in Cape Coral, FL.
You Blew It! broke up in 2017, though they got back together in 2018 to open for a handful of American Football dates. Last year, members Tanner Jones and Andy Anaya performed some You Blew It! songs together.
Watch video from the reunion below.