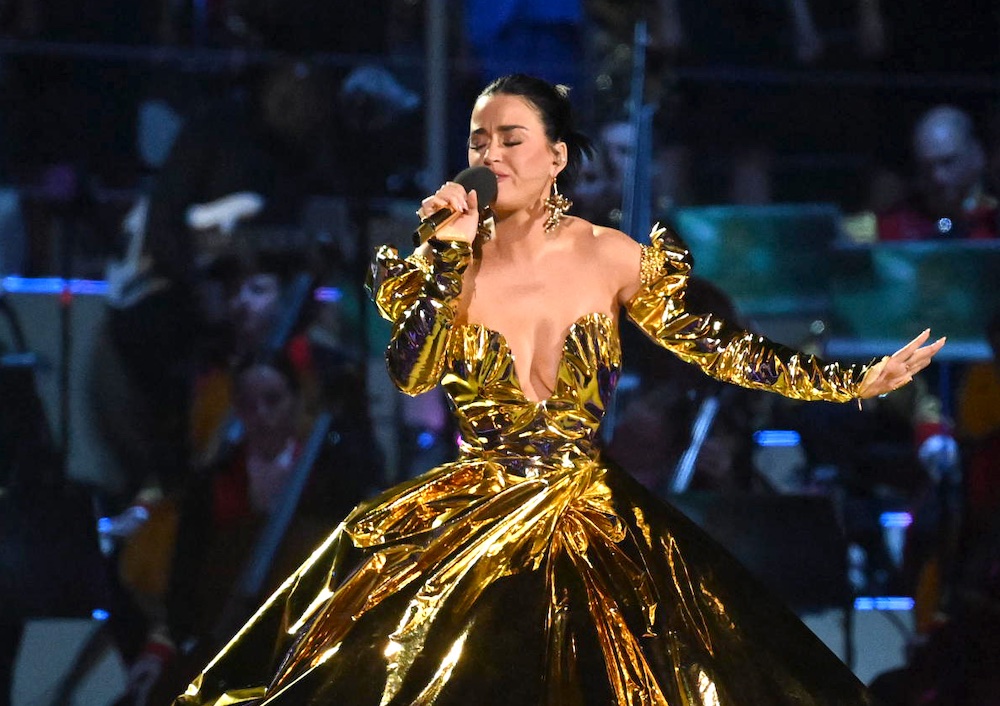 Katy Perry was one of the performers at King Charles III's coronation concert ceremony. She opened up with her 2013 single "Roar," ushered in by a gigantic firework lion, and then talked a little bit about her experience at yesterday's coronation. Then she sang her Teenage Dream hit "Firework." Let's appreciate the irony of Perry singing a song with the lyrics "Just own the night/ Like the Fourth Of July" at the King's coronation.
The event was hosted by Downtown Abbey's Hugh Bonneville, and it also featured appearances from some of the members of Take That, Paloma Faith, Olly Murs, Steve Winwood and DJ Pete Tong, Lionel Richie, Nicole Scherzinger, Tiwa Savage, Andrea Bocelli, and more.
Yesterday, during the King's actual coronation, a video of Perry struggling to find her seat at the event went viral. "don't worry guys i found my seat," she tweeted soon after.
Nick Cave found his seat, though: