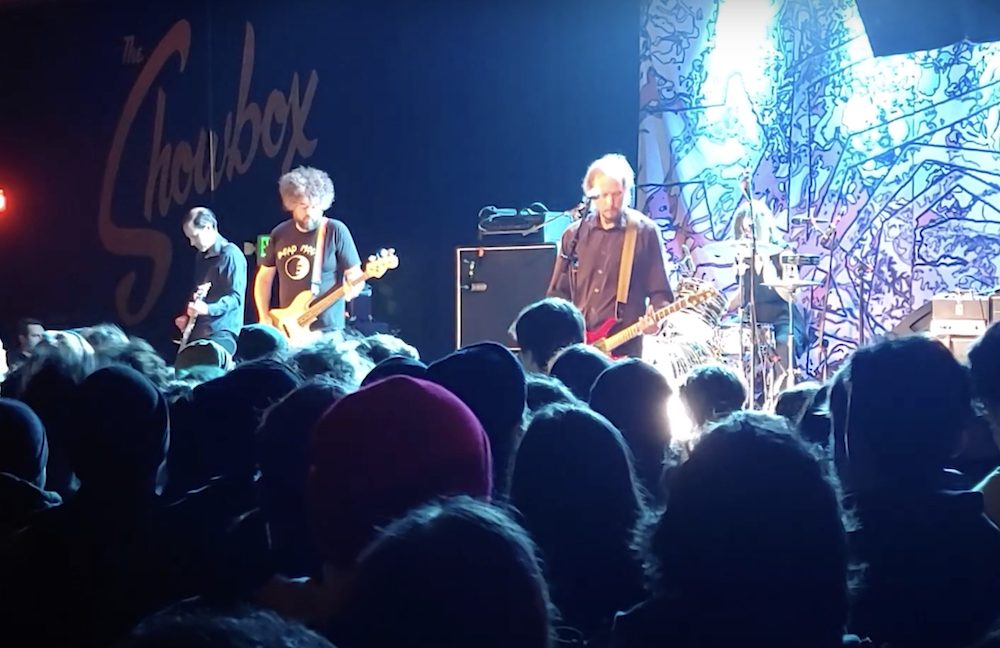 Back in July, Olympia post-hardcore standard-bearers Unwound announced that they would be getting back together for their first shows in 21 years. Not counting a warmup last week, the band reunited last night in Seattle, where they played the first of two sets at the Showbox, during which they unearthed songs from 1995's The Future Of What and 1994's New Plastic Ideas.
Taking place this month and March, the reunion features a new lineup due to founding bassist Vern Rumsey's death in 2020. Karp/Melvins/Big Business member Jared Warren, billed as Rumsey's one-time protege, took over on bass, while Scott Seckington — who has played with Unwound's Justin Trosper and Sara Lund in Nocturnal Habits — joined in on second guitar and keys.
Watch some fan-shot footage of Unwound's reunion below.
SET LIST:
01 "All Souls Day"
02 "Envelope"
03 "Hexenzsene"
04 "Look A Ghost"
05 "New Energy"
06 "Usual Dosage"
07 "Laugh Track"
08 "Corpse Pose"
09 "Scarlette"
10 "Disappoint"
11 "Swan"
12 "Pardon My French"
13 "Dragnalus"
14 "Nervous Energy" (First time since 1993)
15 "Arboretum" (First time since 2001)
16 "Lady Elect" (First known performance)
17 "Valentine Card"
18 "Kantina"
19 "Were Are And Was Or Is"