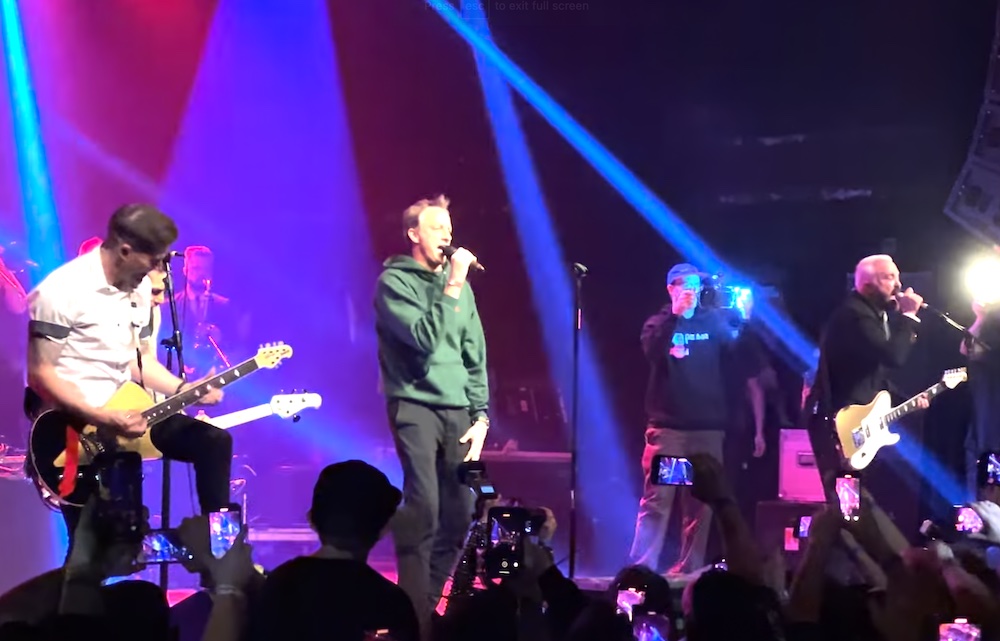 Tony Hawk joined Goldfinger on-stage over the weekend at the House Of Blues in Anaheim, CA to perform "Superman," the band's song that was made famous thanks to its inclusion on the soundtrack for the game Tony Hawk's Pro Skater.
A couple years ago, Goldfinger leader John Feldmann talked about the video game's impact on their career when it was announced that the game was being remastered and re-released for modern consoles. "Back when the game came out, there were soundtracks for games during that era, but it was mostly music written specifically for the game. I'm sure it existed before Pro Skater, but Pro Skater was the game that people had where it was the soundtrack to their lives," he told Loudwire. He continued:
They were so involved in playing this game, and you'd be in one room and that would be the only song that was playing in that room as you played.

I really didn't know how much Tony Hawk helped our band with that song until we were on tour in England. We were touring with Bloodhound Gang and supporting them as they had this huge hit at the time in Germany, so we played with them in England and all of a sudden when we played "Superman," everyone went ballistic. It was the biggest circle pit of the entire night. There was no moment in Bloodhound Gang's set or our set that surpassed what happened with that song. I was like, "What the fuck is happening with this song?" But I put two and two together and realized that Pro Skater had globally just become this huge hit of a video game.

Everyone was listening to punk rock and the whole skate community was playing this game and it became this thing that was much bigger than anyone could have imagined. I was asked if it was okay to put this song in the video game and I was like, "Fuck yes it is. Tony Hawk's a legend." But I had no idea it was going to be that big of a deal until we were on tour in England and all that came together.
Watch video of Hawk's surprise appearance below.