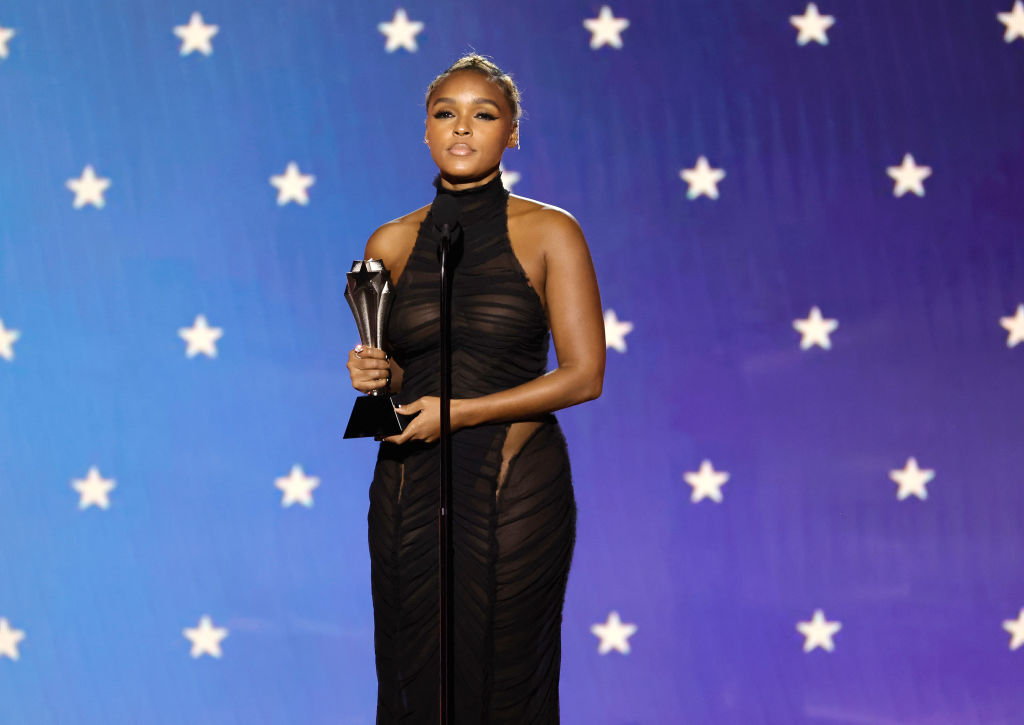 Janelle Monáe, who has recently been more focused more on movies than music, received the seventh annual #SeeHer Award at the Critics Choice Awards on Sunday night. Monáe, who was nominated but did not win in the Best Supporting Actress category for Glass Onion: A Knives Out Mystery, talked about identity during their speech. "I'm Janelle Monáe and my pronouns are she/her, they/them, and free-ass motherfucker," Monáe began.
"I try to make an effort in my work … to highlight the ones who have been pushed to the margins of society, who've been outcast or relegated to 'the other,'" Monáe continued. "This is a deeply personal choice for me because I grew up to working-class parents: My mother was a janitor, my father was a trash man, and my grandmother was a sharecropper in Aberdeen, Mississippi."
"And it's personal because I am non-binary, I am queer, and my identity influences my decisions and my work," they went on. Watch the full speech below.
Also last night at the Critics Choice Awards: Daniel Radcliffe won for Best Actor In A Limited Series Or Movie Made For Television for playing Weird Al in Weird: The Al Yankovic Story. And Elvis won for Best Hair And Makeup, though didn't pick up any other awards that it was nominated for.