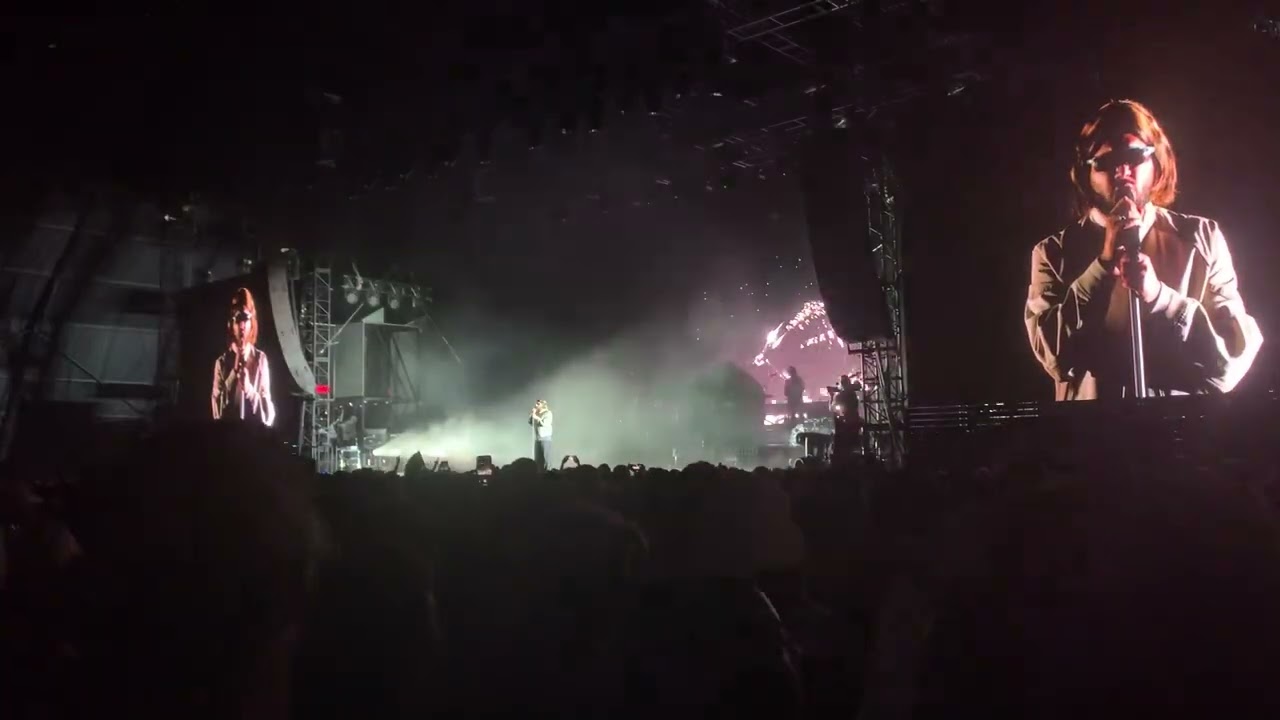 Jai Paul performed live for the first time ever at Coachella on Saturday evening.
A decade ago, the UK musician went underground after an album of demos leaked. It's only been in the last few years that Paul has sort of re-emerged, officially releasing those demos as an in 2019. He's also been tangentially involved in a few other tracks through a project called the Paul Institute he started with his brother A.K.
Ahead of his show, Jai Paul shared a message from rehearsals, writing: "I always wanted to do something like this but yeah Im not gonna lie I am absolutely shitting it," he wrote. "Anyway, I just wanted to let u lot know how much I appreciate all you staying with me for all this time."
His setlist for the night opened with "Higher Res," a Big Boi track he featured on back in 2012, and included a bunch of tracks from the officially dubbed leak Leak 04-13 (Bait Ones), which is being issued on vinyl for the first time. He also played an unreleased track called "So Long." Despite Coachella's initial insistence that every set would be livestreamed this year, Jai Paul's was not, but you can check out some fan-shot video and audio clips below.
SETLIST:
"Higher Res"
"He"
"Crush" (Jennifer Page Cover)
"100,000"
"So Long"
"Chix"
"All Night"
"Do You Love Her Now"
"Jasmine"
"BTSTU"
"St8 Outta Mumbai"
Jai Paul will be back at Coachella next weekend for his second-ever live performance.