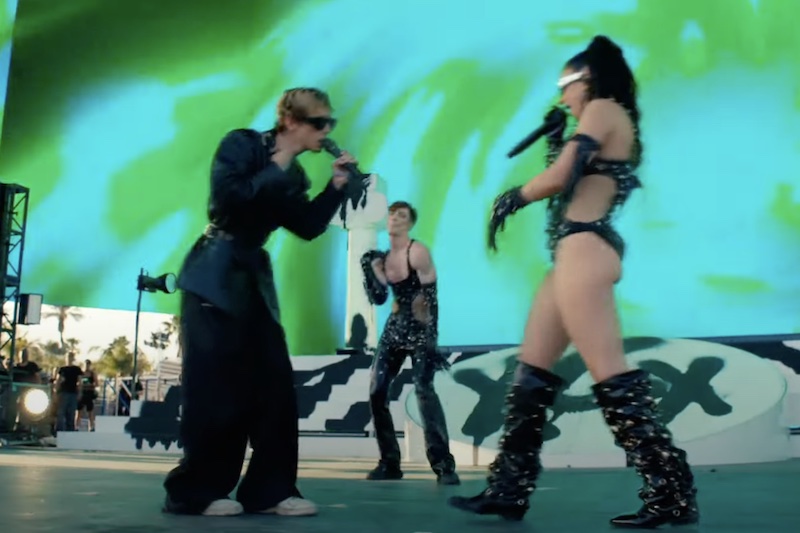 Charli XCX's "final shows of the Crash era" are taking place at Coachella, and she performed an energetic set on Saturday afternoon at weekend one of the California festival. It was Charli's debut Coachella appearance — she was originally booked for the 2020 fest, which obviously didn't happen.
Charli brought out special guest Troye Sivan to sing their collab "1999," and she broke out her remix of Caroline Polachek's "Welcome To My Island" that she made with the 1975's George Daniel. Watch some video and check out the setlist below.
You can see the whole set rotating in the Coachella day 2 livestream here.
SETLIST:
"Lightning"
"Gone"
"Constant Repeat"
"I Love It"
"Baby"
"Beg For You"
"1999" (w/ Troye Sivan)
"Welcome To My Island" (Caroline Polachek Remix)
"Boys"
"Track 10"
"Vroom Vroom"
"Unlock It"
"Good Ones"