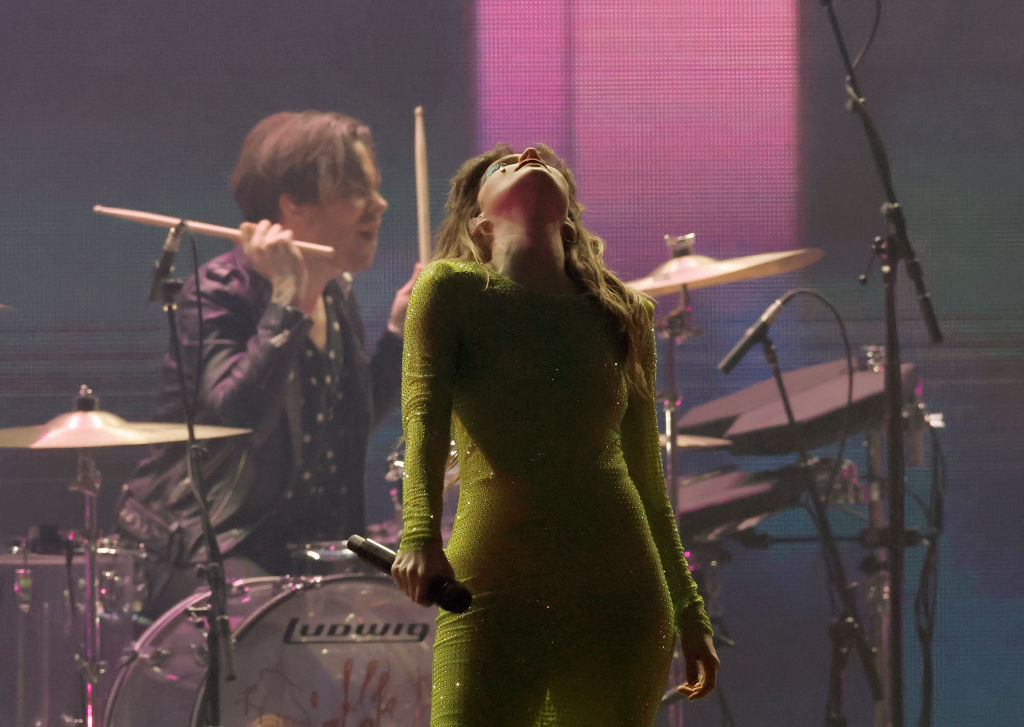 Last month, Chvrches released the new one-off single "Over." The group recorded the track with the Weeknd producer Oskar Holter, and it's their first release for Island/EMI, their new label home. On Friday night, Chvrches gave "Over" its first-ever live performance, and they did it on about the biggest stage that they could've possibly envisioned, playing the song for tens of thousands of people at a Brazilian soccer stadium.
Right now, Chrvrches are touring Brazil as Coldplay's opening act. The tour started on Friday night at Estádio Do Morumbi in São Paulo. That was the first night of a six-night stand at that gigantic venue, which is wild to think about. It must be nerve-wracking to debut a new song in a setting like that, even if the crowd isn't really there to see you. But "Over" is a big pop song, and it did not sound out-of-place in that setting. Watch a couple of videos of that performance below.
"Over" is out now on Island/EMI.