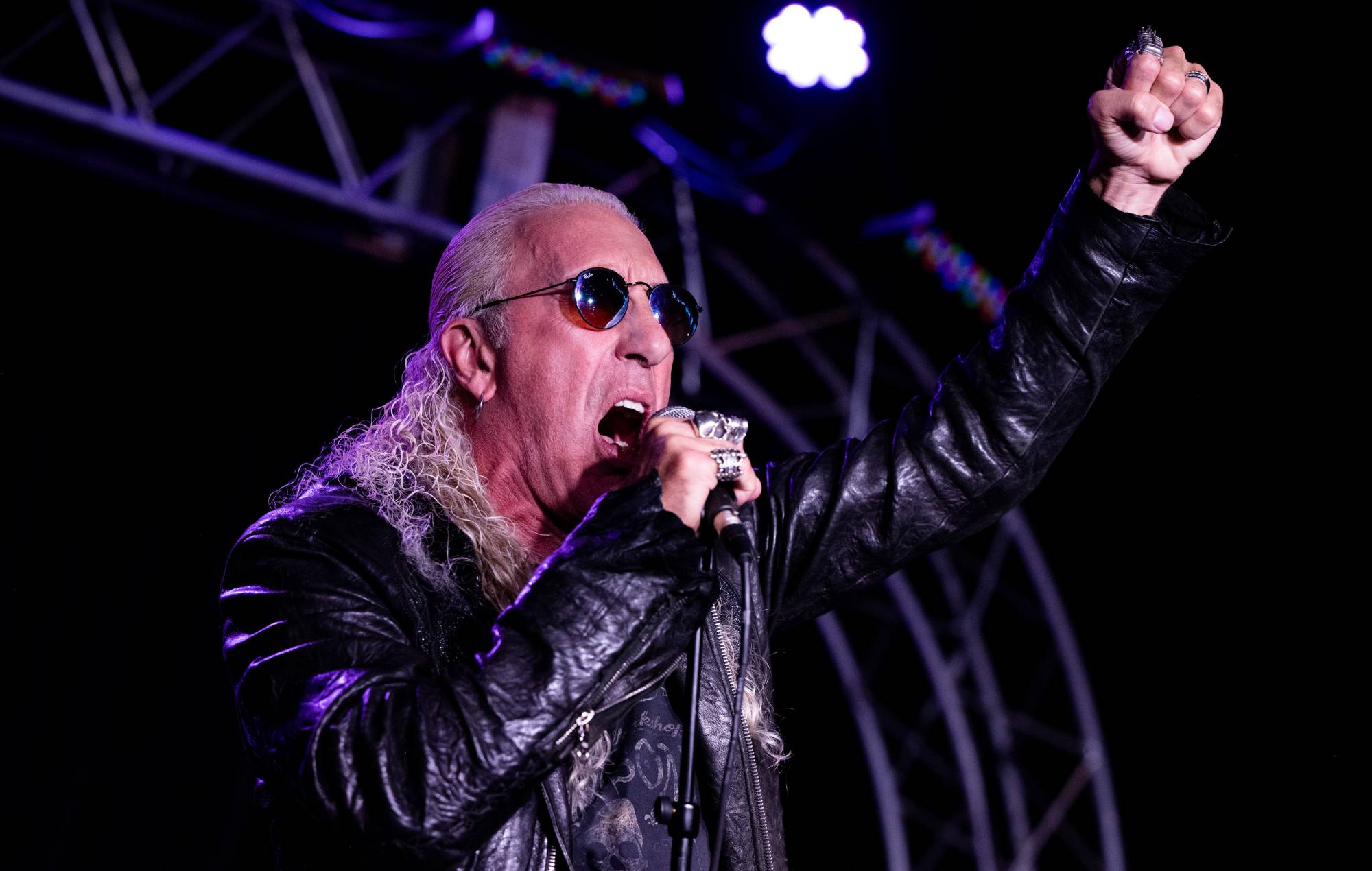 Dee Snider of Twisted Sister has responded to the Israeli Defense forces (IDF) playing his band's hit song 'We're Not Gonna Take It'.
After being asked by TMZ at the Los Angeles International Airport if he was okay with the IDF using the band's 1984 track, Snider said: "You know what? Israelis, the assault on the Israelis, people are losing sight of something. People saying that, 'Oh, the response is gonna be too intense for what happened.' Well, you don't get to decide on the response when you do heinous things to civilians. You don't get to say, 'Oh, that's enough, that's enough retaliation.'
He continued: "No, it doesn't work like that. When you cross that line, you're burning people, you're slaughtering people, you're raping people, you're just killing people after what happened at that festival, you don't get to say, 'Okay, your revenge can be this much.' No. Payback's a mothereffer. And I come from that school. You cross that line, you know… Shit's gonna happen."
He added that he likes when the military and teachers use the song. "I'm blessed that I get to live my dream because we have people who volunteer to protect our country, protect their countries, and when I hear that they've used my song, the song they've allowed me to write, because they defended our freedom, I say, louder and prouder. Sing it out, boys," he told TMZ.
When asked to clarify if he is okay with the IDF using 'We're Not Gonna Take It' as its battle cry, Snider said: "Oh, hell yeah."
Snider also explained the song and its purpose to be used as a battle cry. "I wrote a song 40 years ago that I had no idea was gonna become this folk song for the ages. But it was by design that I wrote it so anybody could put their situation into it. So I've never stopped people from using it because that's censorship, and I fought against censorship in the '80s. It's designed for people to use it as their battle cry. And I've got 'em on the left using it, I've got the right using it, I've got sporting events using it, I've got kids using it. So that's beautiful."
He continued: "But when somebody stands for something I don't stand for and it reflects that on me, like, say, QAnon, I will speak out and say — I don't try and stop them using it, I just say I denounce the use of the song… And people like having the blessing of the songwriter. So, [if] you're using my song, stand for something, stand for something good, stand for something right. Don't stand for lies and B.S. because we've got too much of that going on right now."
Earlier this month (October 7), Hamas launched an early morning attack on southern Israel that has gone on to trigger an Israel-Hamas war.
The attack included massacres at the Be'eri kibbutz and Kfar Aza kibbutz in Israel, was met with a deadly retaliatory response by Israel's national military, the IDF, largely with missile attacks.
A reported 260 attendees at Supernova Sukkot Gathering, a music festival that was held a few miles from Gaza in Israel, were killed in an early morning attack by Hamas militants. The organisers of the festival have since released their first statement over the "unspeakable tragedy".
Last week, over 2000 figures from the entertainment world, including Tilda Swinton, Steve Coogan and Massive Attack's Robert Del Naja, signed an open letter calling for a ceasefire in Gaza.
The letter condemns various governments for "not only tolerating war crimes but aiding and abetting them" amid the current conflict between Israel and the Palestinian group Hamas, as well as "every act of violence against civilians and every infringement of international law whoever perpetrates them".
Madonna recently took a moment to address the current Israel-Hamas conflict while on stage at The O2, expressing her exasperation at how human beings are capable of "being so cruel to one another".
The artist urged the crowd to "remember we are human beings here" because "we cannot lose our humanity" and to make a difference by bringing "light into the world".
At the time of writing, roughly 5,087 have died in Gaza while more than 15,273 people have been injured. Women and children have made up more than 62 per cent of the fatalities. In Israel, roughly 1,400 people have died (per
United Nations
).