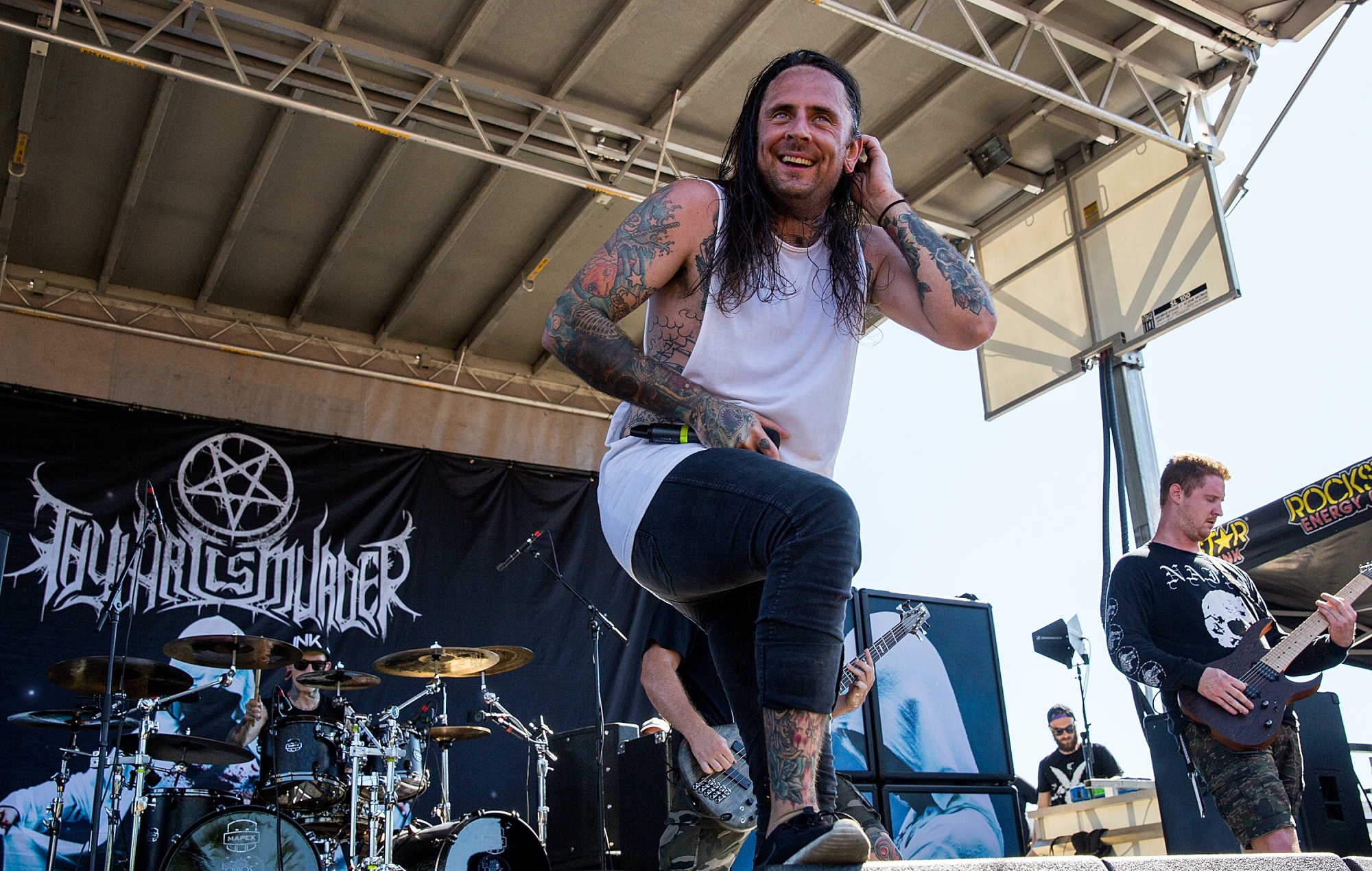 Thy Art Is Murder have severed ties with their frontman Chris 'CJ' McMahon due to "a breakdown in his character and judgement".
McMahon joined the Australian deathcore band back in 2009 after their previous vocalist, Brendan van Ryn, quit the previous year.
Last Friday (September 22), Thy Art Is Murder released their sixth studio album 'Godlike' via Human Warfare, marking the group's first full-length release without McMahon. Shortly afterwards, TAIM shared a statement on social media to announce the singer's departure.
"Our new album Godlike is now available worldwide digitally with an unforeseen change – Chris McMahon is no longer a part of Thy Art Is Murder and does not feature on the record," the band wrote.
"We understand that this may come as a surprise and we want to assure you that this decision was made to preserve the band's integrity and direction."
According to Loudwire, McMahon recently faced criticism after he posted anti-trans content on his social media and commented in support of it. He subsequently shared an apology video via TIAM's account.
"What transpired over the past month was not the cause of this action, but just another symptom of the drawn out breakdown in his character and judgement," the group said on Friday. "The straw that broke the camel's back if you will."
TAIM went on to say that "the fallout has been immense", adding: "We were lobbed with threats to destroy Thy Art Is Murder from the inside if we did not capitulate to various ideologies that [McMahon] holds.
"Everyone has their own right to free speech and to seek their truth; they are also free to receive the consequences that come with it. We appreciate your support and respect for our privacy during this challenging time."
The group then explained: "As we move forward, we are excited to introduce you to a new vocalist, who finished re-recording vocals on the new album earlier this week, and will be joining us for the Godlike European tour with Whitechapel, Fit For An Autopsy and Spite, which kicks off in a few days.
"Our focus remains on delivering powerful music and unforgettable performances to our dedicated fans. We're grateful for your understanding and continued support as we embark on this new chapter together."
McMahon has since commented on his dismissal from the band, claiming that he only found out about it through their online statement.
"I just woke up and saw the news," he wrote. "Yes this is how I found out. And yes it's not the whole story. I'll be going live tomorrow at 5PM Sydney, Australia time. Burn everyone to death."
Thy Art Is Murder are set to hit the road in the UK next month, with headline shows scheduled for London, Manchester, Birmingham, Glasgow and Bristol. You can find any remaining tickets here.