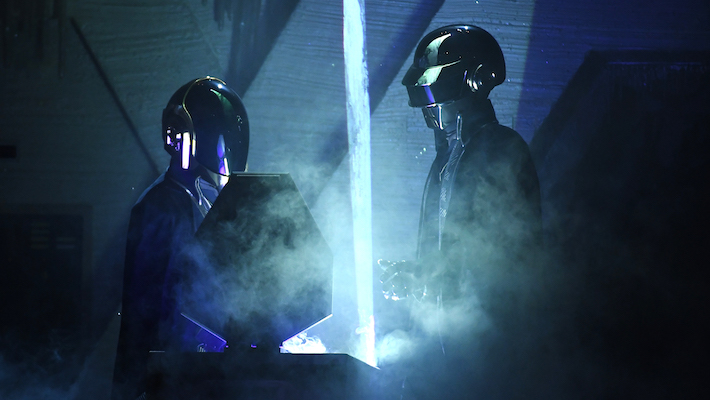 In 2021, electronic music fans were devastated upon the breakup of Daft Punk. They returned earlier this year for the 10th anniversary edition of Random Access Memories and Thomas Bangalter shared his debut solo album Mythologies.
Bangalter appeared on BBC Radio 6 Music and reminisced on the end of Daft Punk, according to NME. "The question I ask more myself is why we did end it rather than how it could last for so long," he said. "It's a lot like a story or mini saga — sometimes there's a TV show that has a special place in people's hearts and it keeps that place, and it runs for one, two, three, four, five, sometimes 10 seasons."
He continued, "There's a moment where it ends and I think it's actually interesting to have this opportunity to start, have the middle and to end it… [I was] relieved and happy to look back and say: 'OK, we didn't mess it up too much.'"
In April, he waxed poetic about their breakup. "I almost consider the character of the robots like a Marina Abramović performance art installation that lasted for 20 years," he said. "We tried to use these machines to express something extremely moving that a machine cannot feel, but a human can. We were always on the side of humanity and not on the side of technology."
Thomas Bangalter is a Warner Music artist. Uproxx is an independent subsidiary of Warner Music Group.