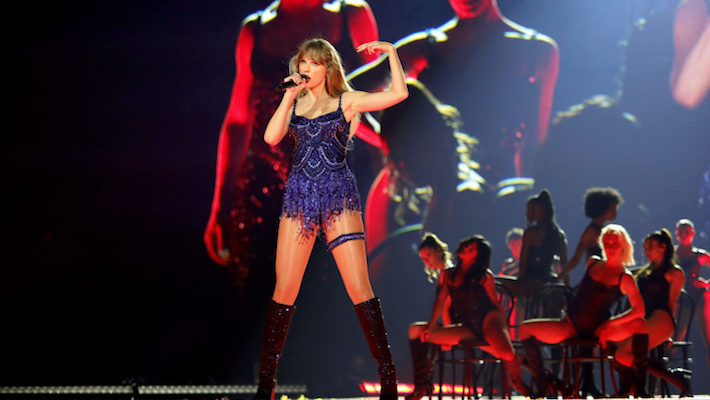 Taylor Swift's 2019 Lover track "Cruel Summer" has seen a massive resurgence this year — boosted both by The Eras Tour and TikTok. Now, the University Of Southern California (USC) marching band decided to join in on paying tribute to the track.
In a new video, the school's band takes the crowd's attention on the football field as they deliver a spot-on performance of the "Cruel Summer" instrumental. As they play, viewers can also hear lines like "Devils roll the dice / Angels roll their eyes" through the instruments as the band marches along.
"We hope you're summer wasn't cruel and you got to see @taylorswift13 in concert but, if not, here's the next best thing," the USC marching band account tweeted, before going on to add, "*Your, ugh."
Fans are loving the video and the energy.
"You've hit the big time when a marching band covers you!" one person reacted.
Others who saw it are hoping that the band takes some other requests, including songs like "Back To December," "Seven," "Enchanted," and more. For now, "Cruel Summer" is the favorite child of the moment, though, even as it continues to hold strong in the Top 10 of the Billboard Hot 100.
Check out the clip of the USC marching band performing "Cruel Summer" above.