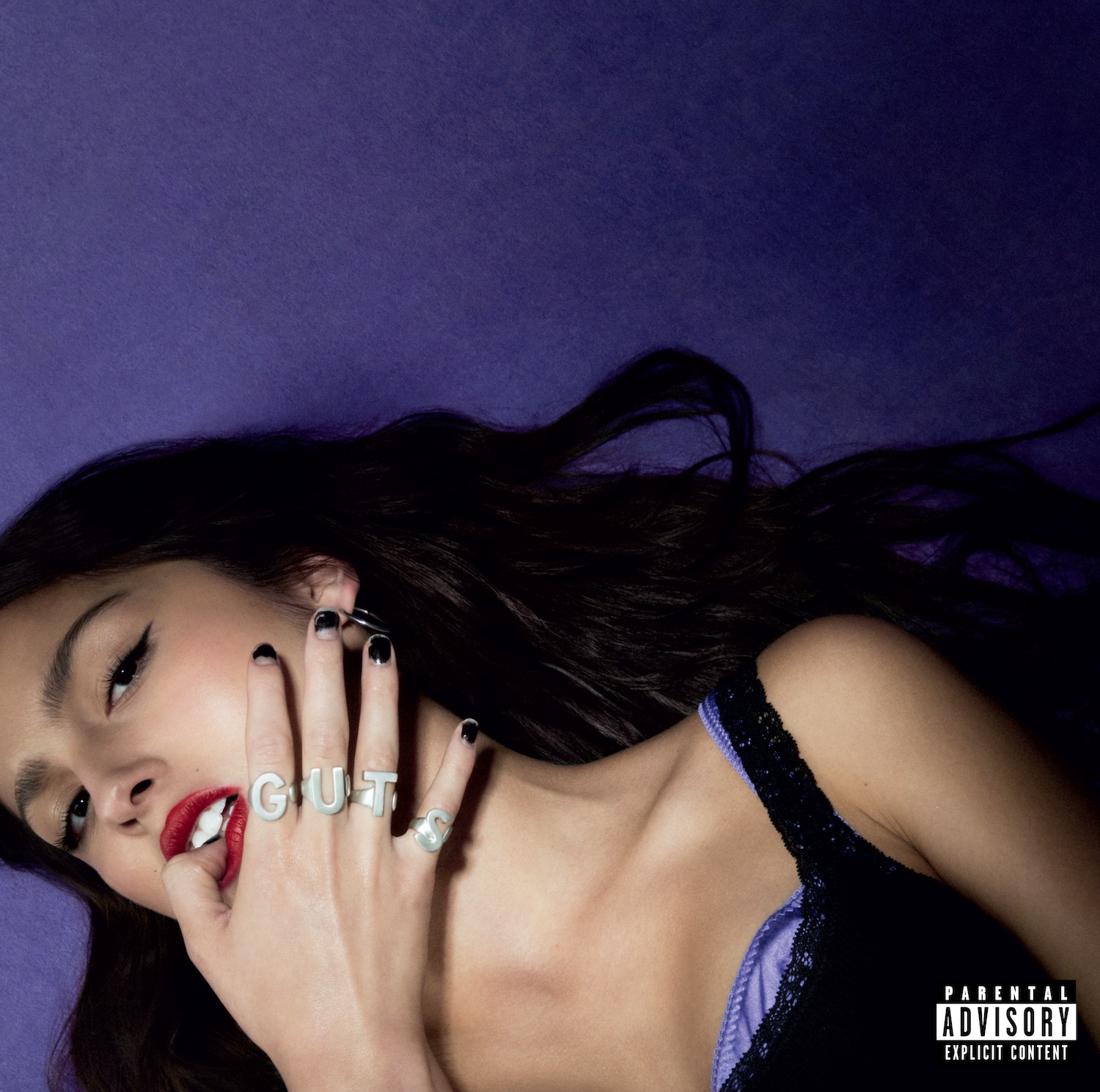 Olivia Rodrigo became an immediate star with her 2021 debut album, Sour. That's a tough act to follow, but she's done a great job so far during the rollout of her upcoming second album, Guts. Ahead of the new project's release, here's a look at everything you need to know about it.
Release Date
Guts is out 9/8 via Geffen. Find more information here.
Tracklist
Rodrigo confirmed the Guts tracklist at the start of August. Check it out:
1. "All American Bitch"
2. "Bad Idea Right?"
3. "Vampire"
4. "Lacy "
5. "Ballad Of A Homeschooled Girl"
6. "Making The Bed"
7. "Logical"
8. "Get Him Back"
9. "Love Is Embarrassing"
10. "The Grudge"
11. "Pretty Isn't Pretty"
12. "Teenage Dream"
Singles
Rodrigo started the Guts rollout by sharing the project's lead single, "Vampire," in June, after which it debuted at No. 1 on the Billboard Hot 100 chart. In August, she shared "Bad Idea Right?," which has so far peaked at No. 1 on the Hot 100.
Tour
Rodrigo hasn't announced a tour in support of Guts as of this writing, but that news is presumably coming in the not-too-distant future (although she chose to "kill" touring in a recent game of "F*ck, Marry, Kill" with writing, recording, and touring).