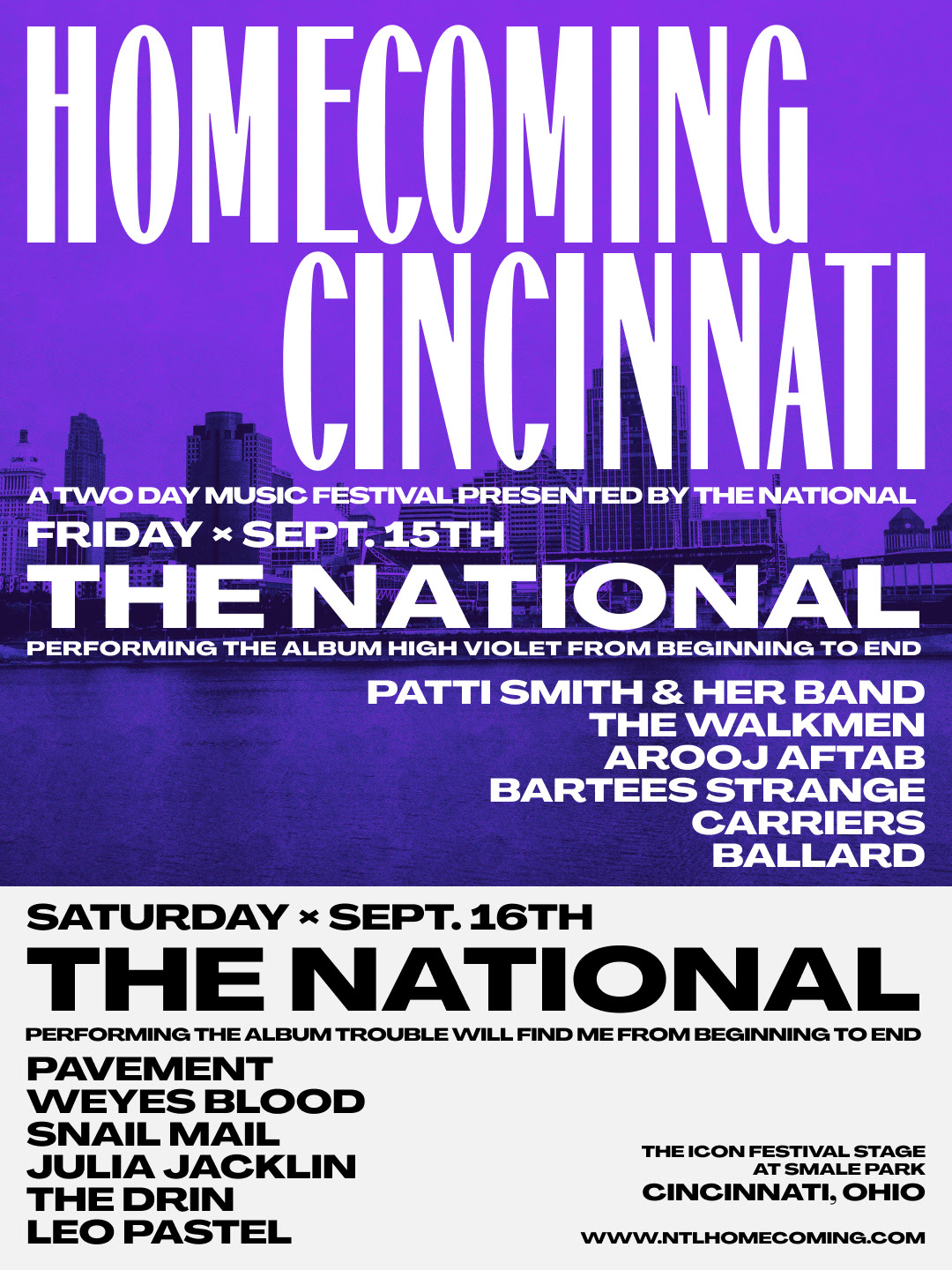 The National are bringing their Homecoming festival back to Cincinnati this fall five years after the initial event in 2018, and boy oh boy is the lineup good. The Pavement reunion tour and the Walkmen reunion tour alone are worth the price of admission. But you're also getting two beloved National classics in full.
At the initial Homecoming in 2018, one night was devoted to a full-length performance of Boxer. The event was supposed to return in spring 2020 with a full-length High Violet performance but was canceled by COVID. Today the band announced that they'll do High Violet on Friday, Sept. 15 and Trouble Will Find Me, which recently turned 10, on Saturday, Sept. 16. Both nights of Homecoming are happening at Icon Festival Stage at Smale Park.
Full album performances are a divisive phenomenon, but these are two tracklists I want to hear highly represented in any National performance. Tickets are available here.