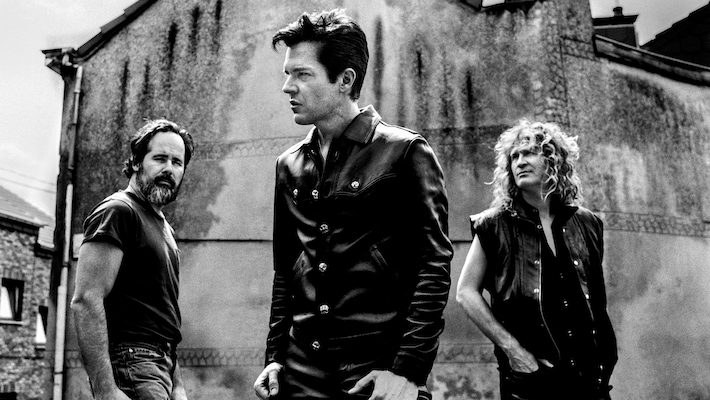 The Killers have shared a lot of music in the past few years. Imploding The Mirage arrived in 2020, followed by Pressure Machine in 2021. Shortly after that record, they said they were "figuring out" another one.
Their new '80s-influenced song "Your Side Of Town" is their first material since their one-off track "Boy" unveiled in August of last year. "Your Side Of Town" bursts with fervent synths and Brandon Flowers' impassioned vocals, tinged with hypnotic Auto-Tune: "I'm hanging on your side of town / I notice when you're not around / Can't keep my cool, I'm burning inside / A broken heartbeat, barely alive," he sings with an air of melodrama.
The band is possibly eager to put out new stuff considering their upcoming festival slots. They'll be performing at New Jersey's Sea.Hear.Now Festival next to bands like Foo Fighters, Weezer, and Greta Van Fleet in the middle of September. Then, they'll be headlining the annual Las Vegas music festival Life Is Beautiful alongside Kendrick Lamar and Odesza at the end of that month. A few days after that, they'll be hitting the Ohana Fest in California with acts like Foo Fighters, Father John Misty, Haim, and Japanese Breakfast.
Listen to "Your Side Of Town" above.