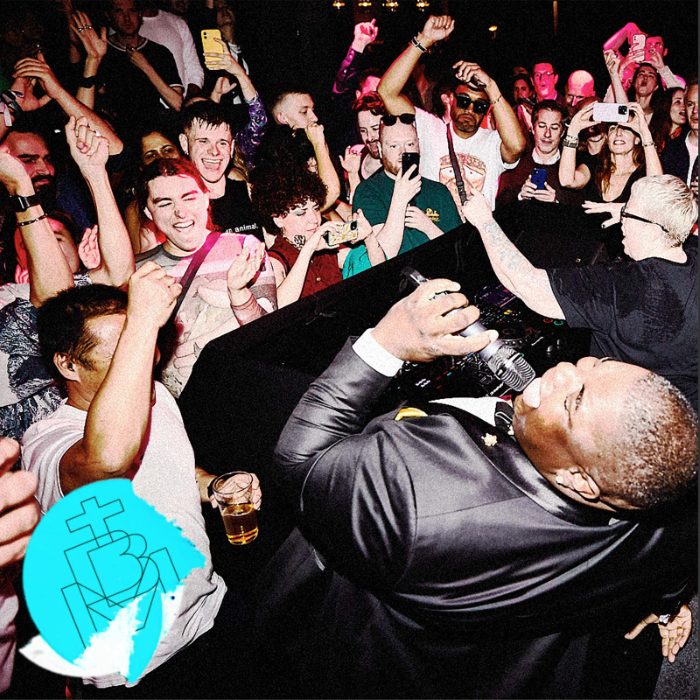 The Blessed Madonna, the London-based dance producer formerly known as the Black Madonna, has been releasing a bunch of collaborative singles lately, such as "Serotonin Moonbeams" with Uffie, "We Still Believe" with Jamie Principle, and "Fuck what u heard" with Todd Edwards. Today, they add to that batch with "Mercy," a collab with Jacob Lusk of Gabriels. It's co-produced with Totally Enormous Extinct Dinosaurs and features additional vocals from the House Gospel Choir.
Here's what the Blessed Madonna has to say about the track:
I'm interested in the dichotomy of the sacred and the ordinary in songwriting. Agony and ecstasy. A song about love and heartbreak can still be a deeply spiritual piece of work. I began by thinking about what love is for me in my life and arrived at the simple idea that it was at its core a promise not just to live but to forgive. Love is Mercy. Over many revisions and with the developments that came from working with Jacob and the rest of the many people who came together to make this record a reality, the idea deepened and we found exactly the sweet spot between the church and the dance floor that I was looking for. The gospel influence is intentional and undeniable. I thought in particular about the sculpture The ecstasy of St Theresa which is an incredibly rich image that feels as carnal as it does holy. This is my conception of god: those moments where we are humbled by a love so big that we can't imagine being worthy of it or worthy of the kind of acceptance and mercy we feel.
Listen to "Mercy" below.