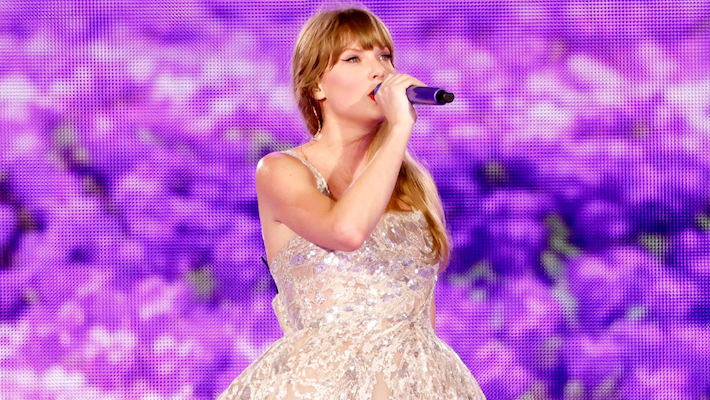 Taylor Swift is rumored to be making another football appearance at Travis Kelce's next game with the Chiefs against the New York Jets at MetLife Stadium this Sunday, as the pair seemingly confirmed they're dating this past week.
In a new promo for NBC ahead of the game, it seems Swift gave the okay for them to use her "Welcome To New York" song as background music. Not only is it a win for the pop star, as she is set to release her re-recorded 1989 (Taylor's Version) next month, but the ad also has a ton of shots of Kelce.
The Sunday Night Football account then tweeted the video with the caption, "Taylor Made for Sunday Night."
However, when Swift popped up at Kelce's game for the first time last weekend, it has since been reported via Billboard and in a blog post from NFL on Fox's lead producer Richie Zyons that her team denied any music from being used that day. The Fox music department were denied by her record label and publishing company for the request being "in conjunction with speculations on or about her private/personal/dating life."
It's unclear if things will change for this week's game, but only time will tell if it does — or if Swift will cheer on Kelce again.
For now, check out the ad with Swift's "Welcome To New York" below.