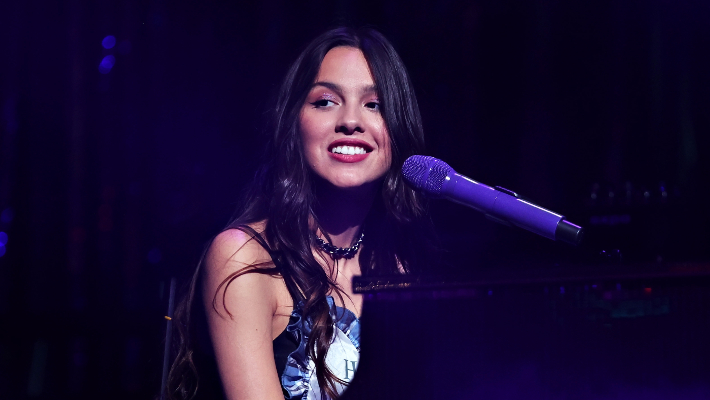 Olivia Rodrigo released her sophomore album, Guts, earlier this month. While she recently played The Today Show and went on a trip to Japan, she is continuing her busy lifestyle by dropping by Nashville's Bluebird Cafe for a special performance.
Rodrigo's new Instagram post finds her posing with Sheryl Crow, as the two sit on chairs under hair dryers and seemingly at a salon. Both are reading Vogue, with Crow opening Rodrigo's cover story.
The next slide then includes a video of the two giving an acoustic set together at the cafe, treating the crowd to a sweet take of Crow's hit song, "If It Makes You Happy."
"pinch me!" she captioned. "sang one of my favorite songs of all time with the greatest of all time @sherylcrow !!!! what an honor!!!"
Over the past few years since Rodrigo's debut made waves on the music scene, she's been able to perform with a lot of her musical heroes. In May 2022 during the Los Angeles stop of her Sour Tour, she brought out Alanis Morissette to duet on "You Oughta Know."
Rodrigo also surprised the crowd at Madison Square Garden by popping up at Billy Joel's residency to do "Deja Vu" and "Uptown Girl" in August of that year.
Check out Olivia Rodrigo and Sheryl Crow performing together below.